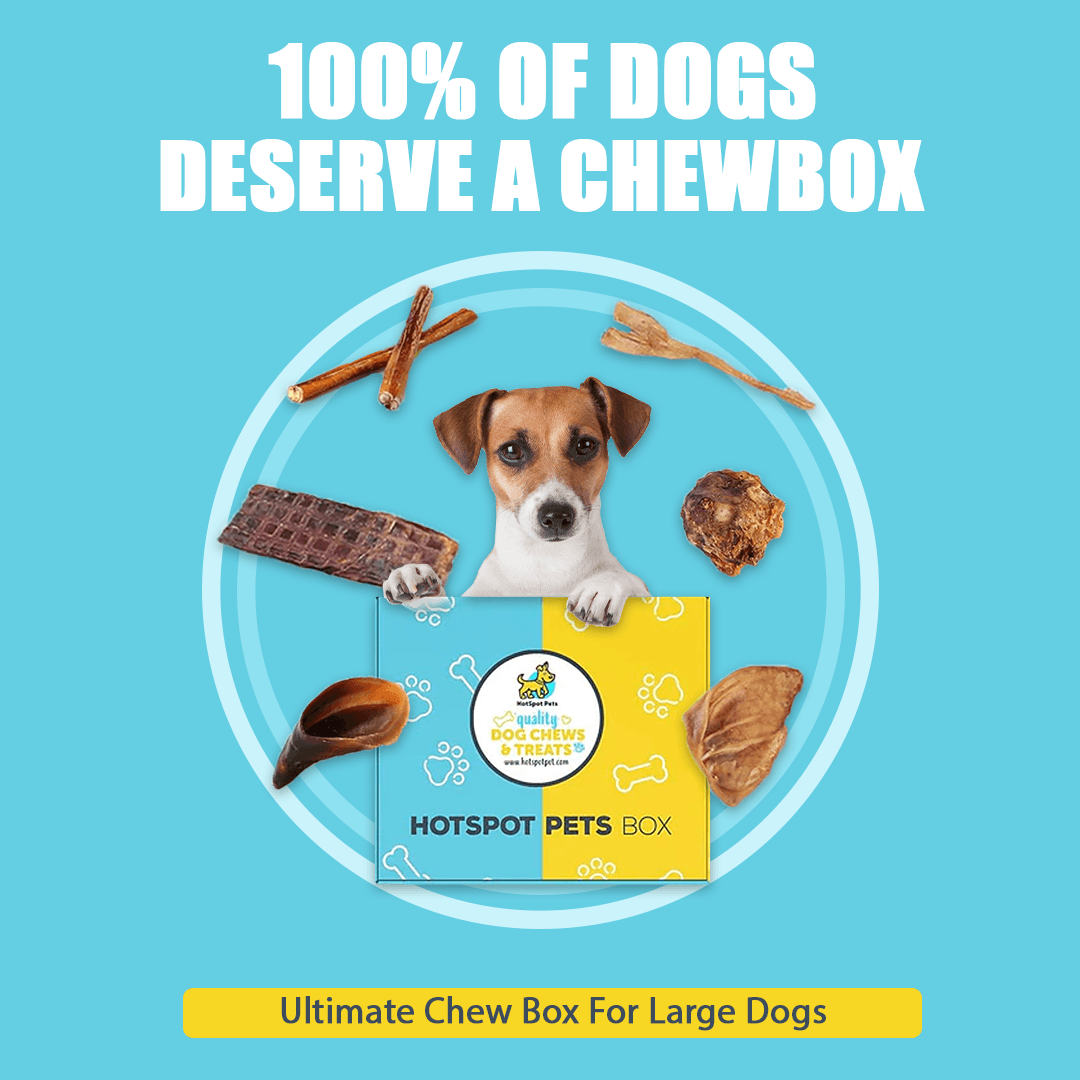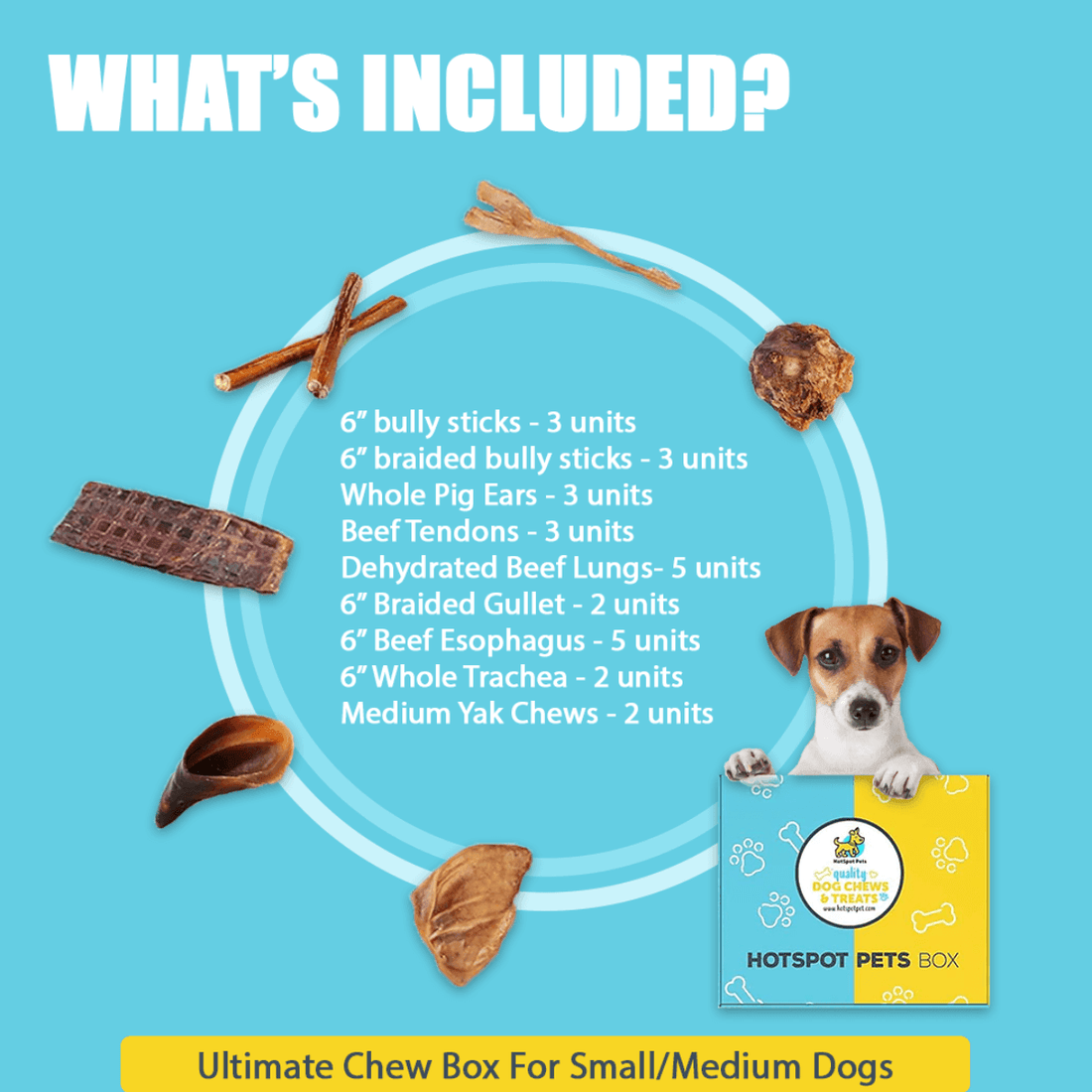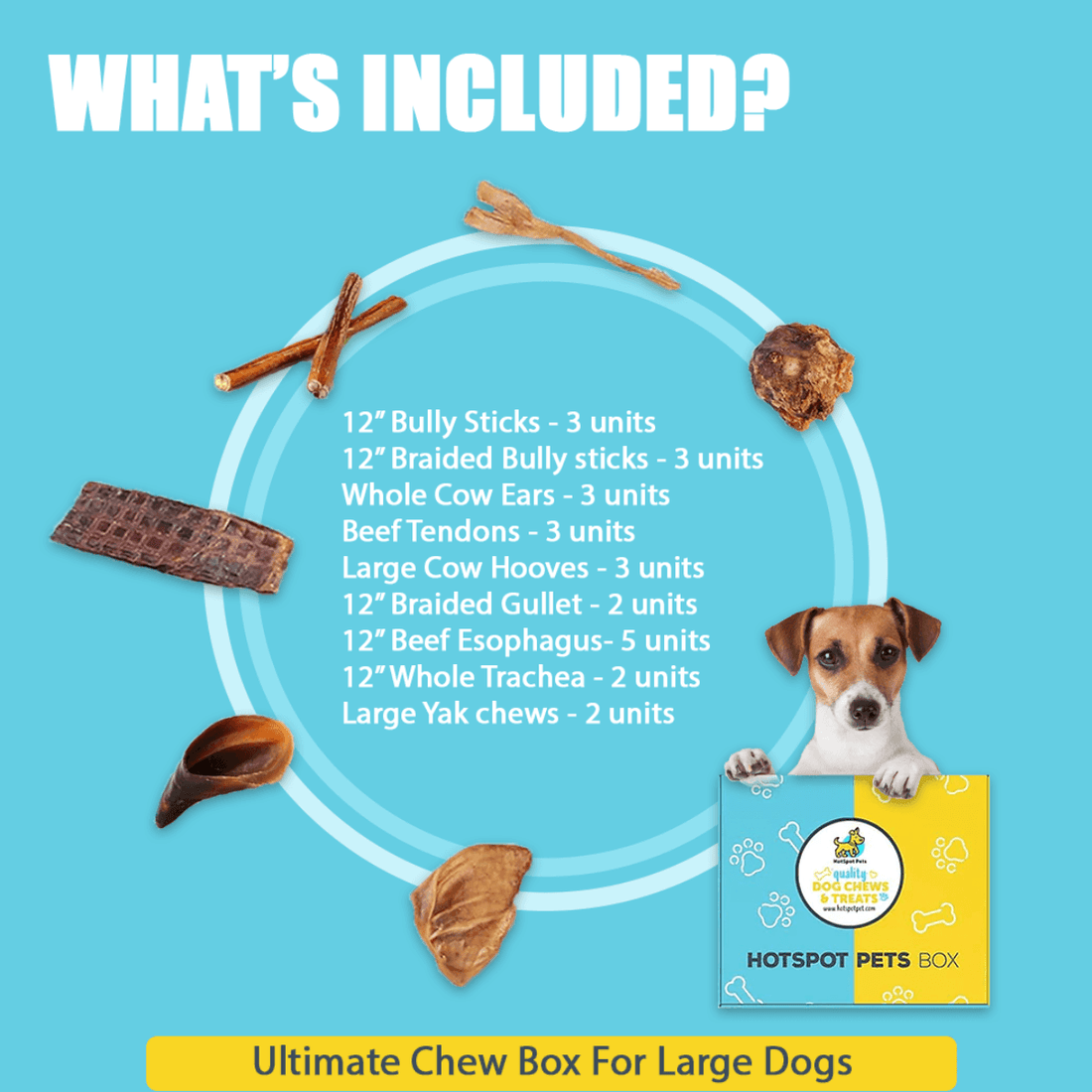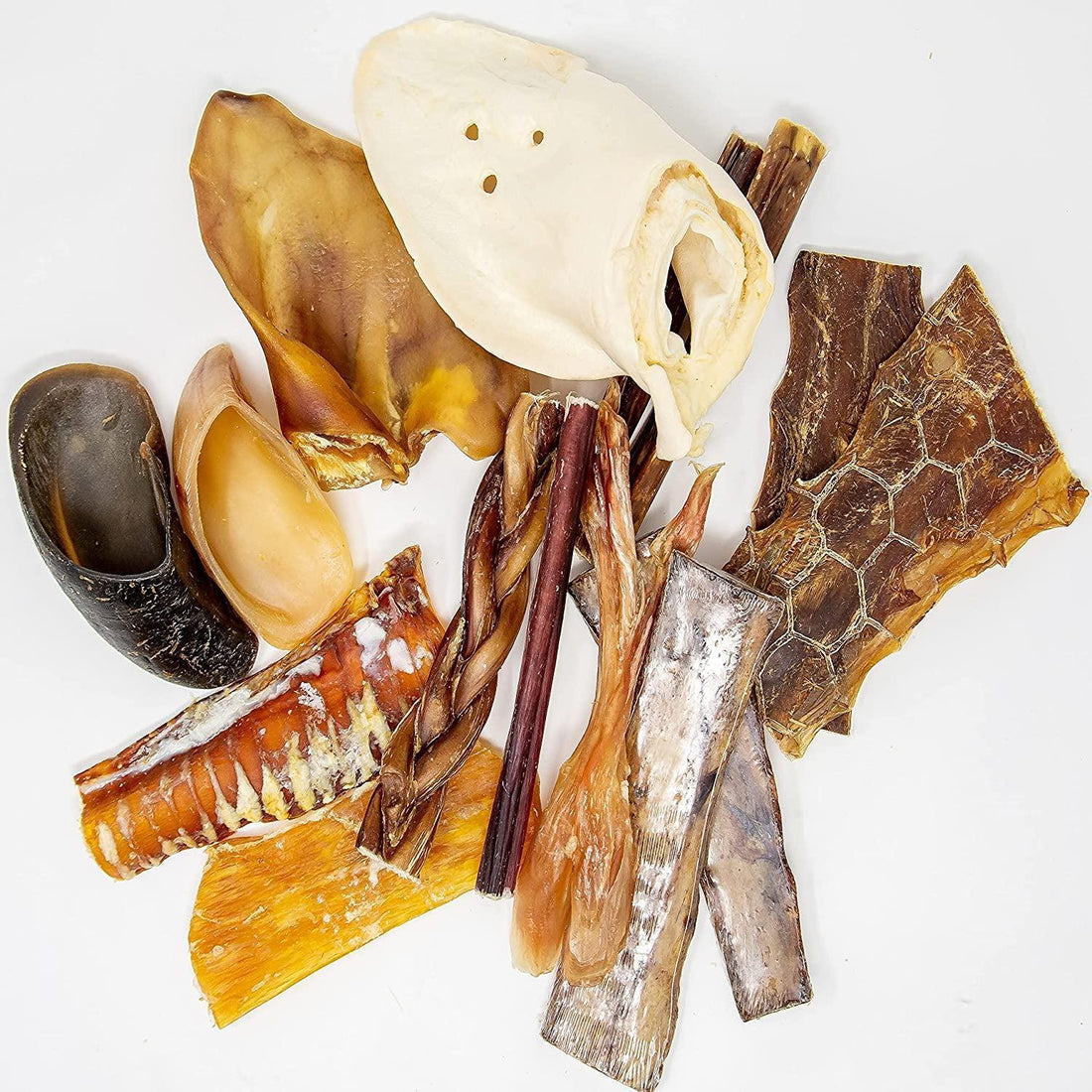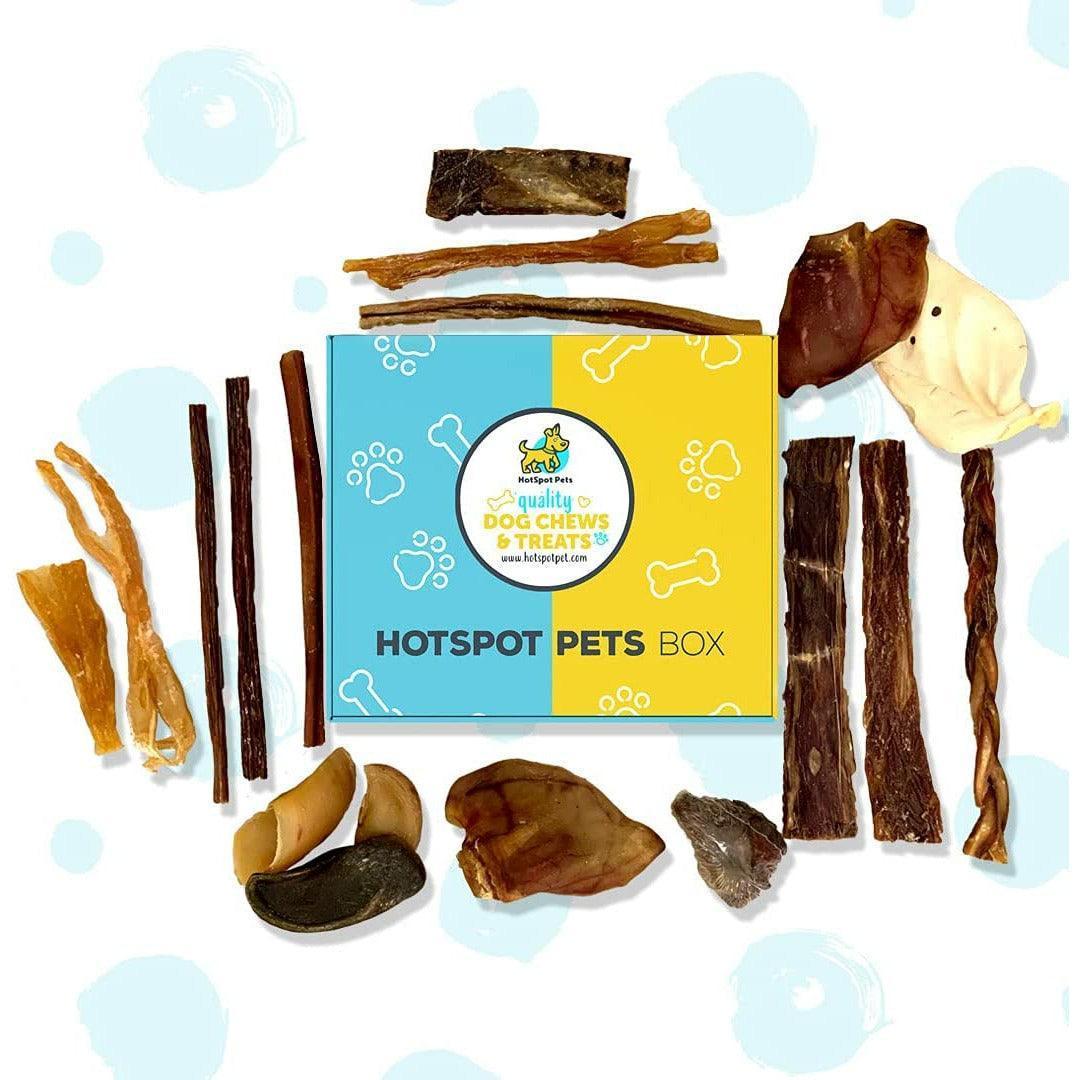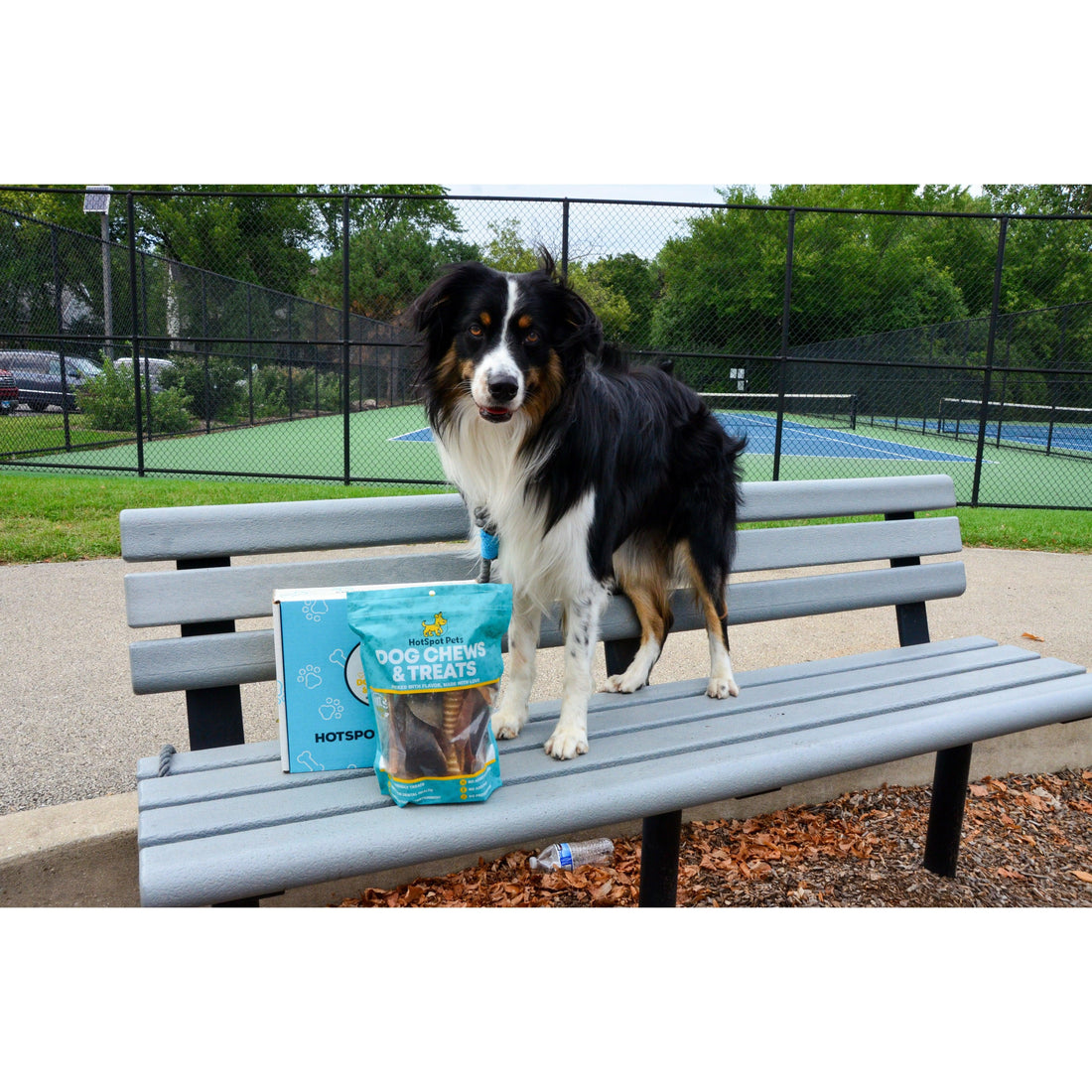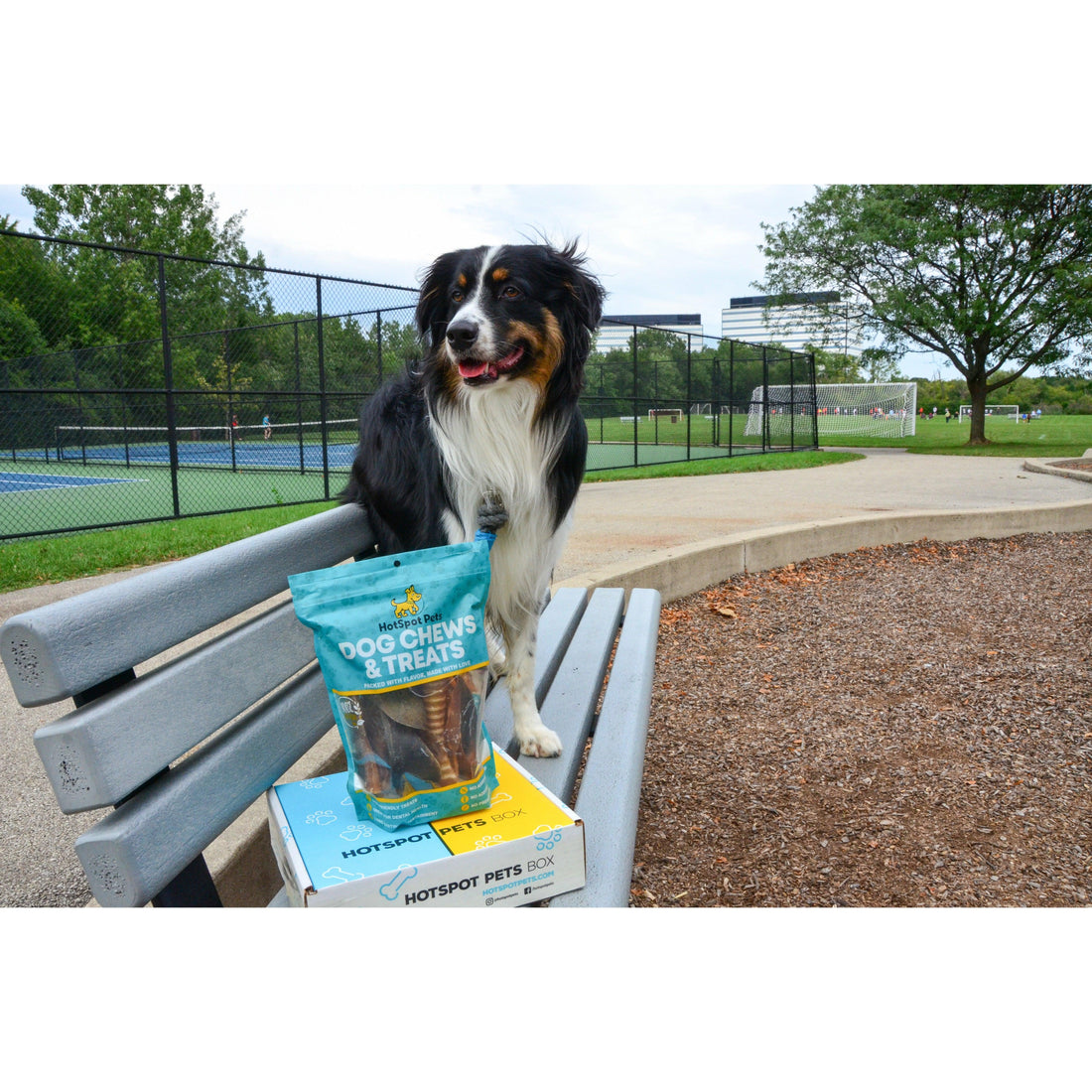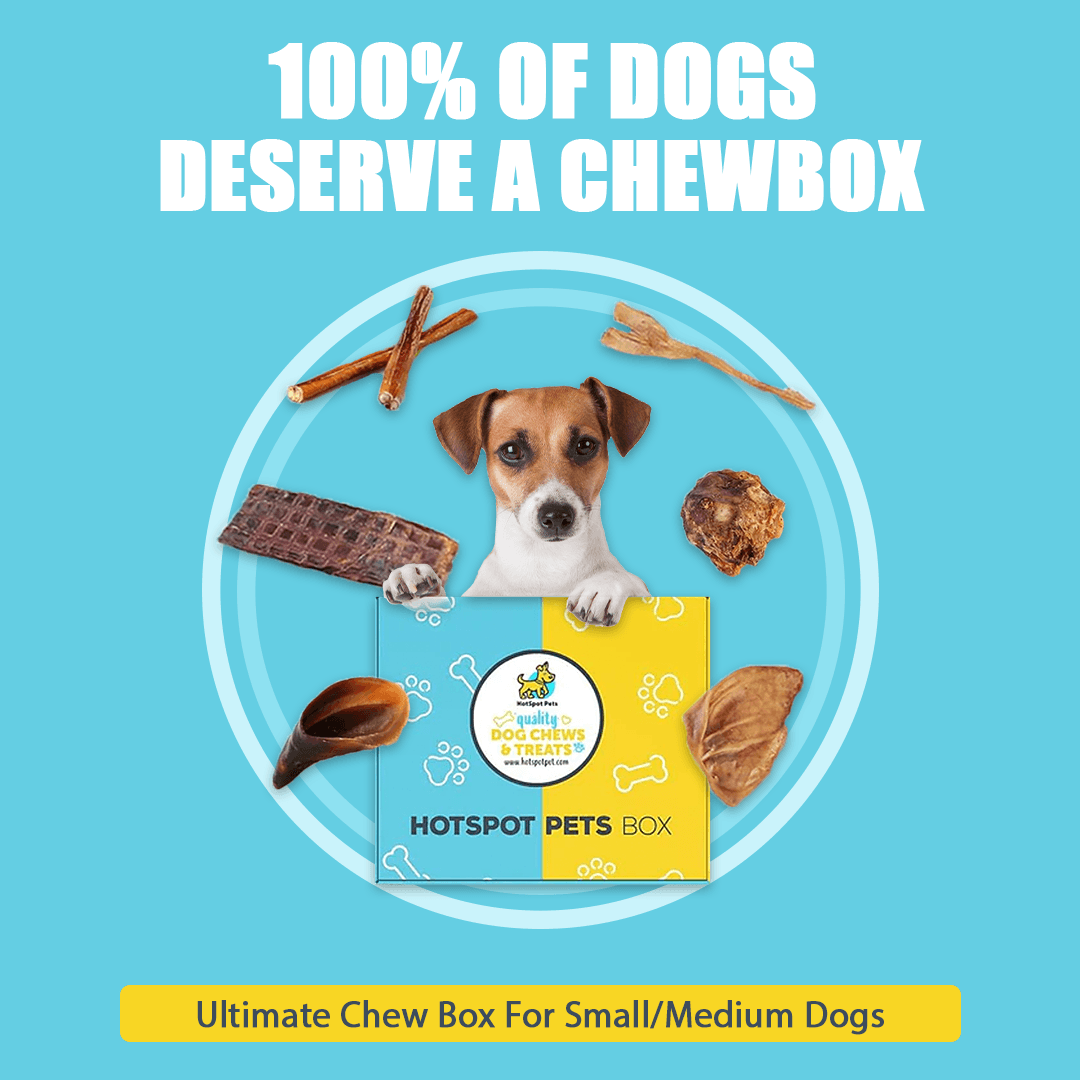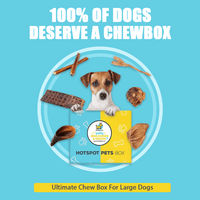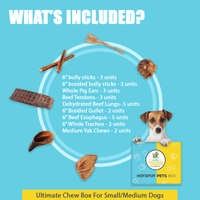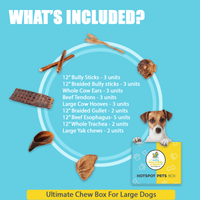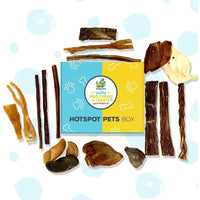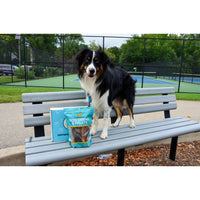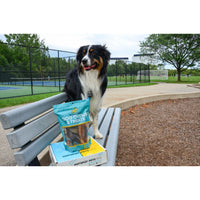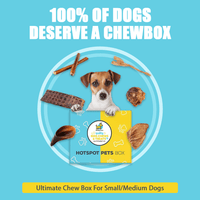 Ultimate Chew Box For All Sized Dogs
Introducing the ULTIMATE CHEW BOX, a carefully crafted selection of high-grade chews designed to provide optimal chewing Each box is filled with carefully-selected chews designed to stimulate your pup's senses and stave off boredom. It's a great way to engage your pup, relieve stress, and build a bond with your furry friend.
This premium range of treats is available in two sizes to suit small/medium and large-sized dogs - All chews are made with a single natural ingredient, free from artificial additives or chemicals.
What's Inside an Ultimate Chew Box?
For Small & Medium Dogs
3 x 6" Bully Sticks
3 x 6" Braided Bully Sticks
3 x Whole Pig Ears
3 x Beef Tendons
5 x Dehydrated Beef Tendons
2 x 6" Braided Gullet
5 x 6" Beef Esophagus
2 x 6" Whole Trachea
2 x Medium Yak Chews
= 28 Total All-Natural Chews
For Large & Extra Large Dogs
3 x 12" Bully Sticks
3 x 12" Braided Bully Sticks
3 x Whole Pig Ears
3 x Beef Tendons
3 x Large Cow Hooves
2 x 12" Braided Gullet

5 x 12" Beef Esophagus
2 x 12" Whole Trachea
2 x Large Yak Chews
= 28 Total All-Natural Chews
Frequently Asked Questions:
Q: Who is this box for?  A: Dogs who love a variety of chews! This box of natural, healthy chews will keep them happy and entertained for a month long.

Q: How many chews come in each box? A: You'll receive 28 total chews in your box which will include bully sticks, Tendons, Ears, Tracheas, Beef Chews & Yak Chews! 

Q: Which size box is right for your dog? A: Our box comes in two sizes: light & medium chewers, which is recommended for small & medium dogs, and our aggressive chewers option, which is recommended for larger dogs or dogs that can handle bigger/thicker chew options.

Q: When will I get my box? A: Once ordered, you will receive your box immediately. You can also sign up to get the box delivered on a monthly basis as well. 

Q: Where are the chews sourced? A: All our ingredients are US-sourced or from trusted South American farms and 100% hormone, antibiotic, and preservative-free.
see for yourself how good our chews really are!
SAFETY FIRST
Supervise & Hydrate
All of the premium chews available at HotSpotPets.com are meant to be fed as treats, not as meal replacements.
Always supervise your pet while they are enjoying any of our chews and treats. Also be sure to also provide plenty of fresh water.
Daily Dental Benefits
CHEW EVERYDAY TO KEEP BAD BREATH & PLAQUE AWAY
Did you know that adding chews into your dog's daily routine will significantly reduce plaque and calculus accumulation and oral odor? It's a real win-win for every pup!