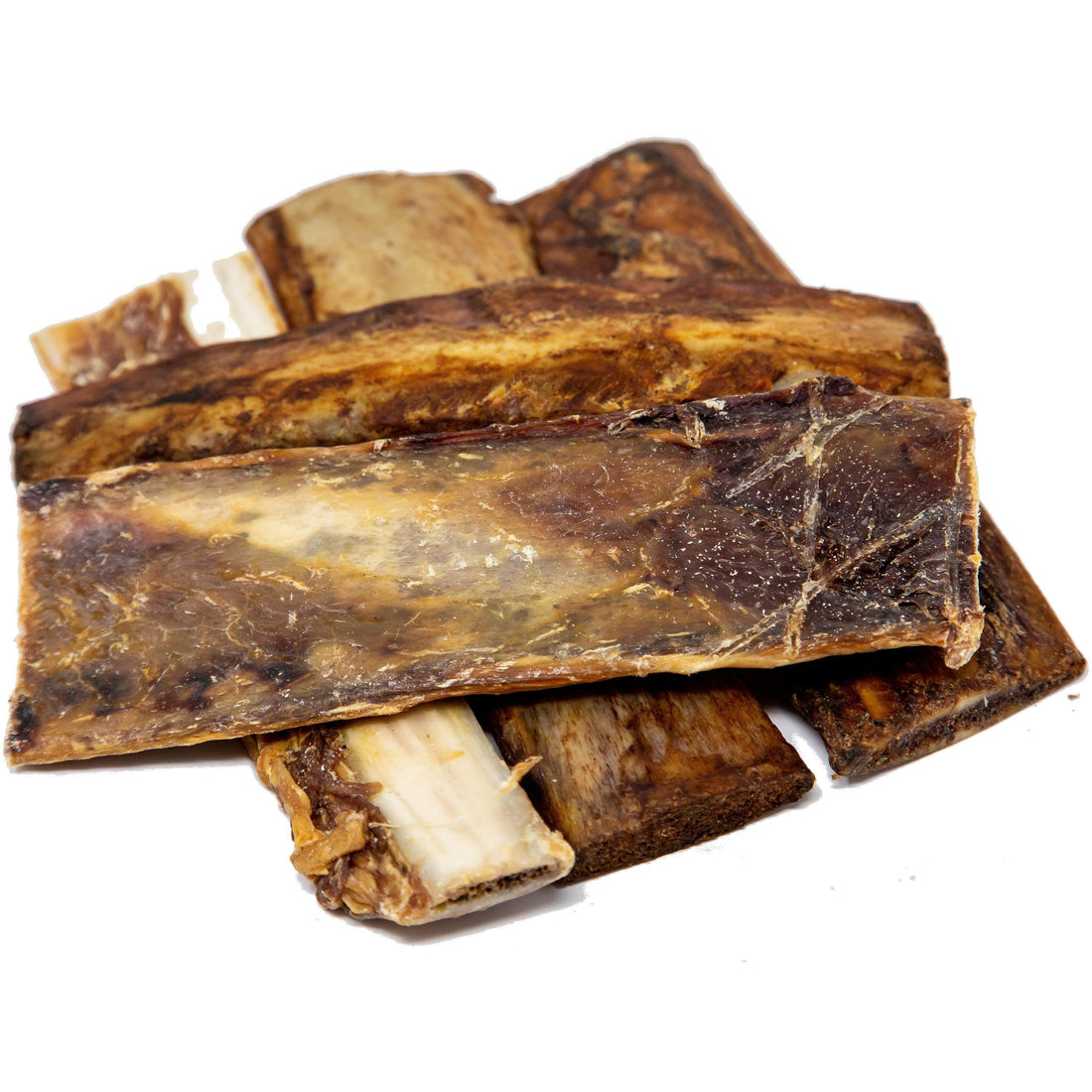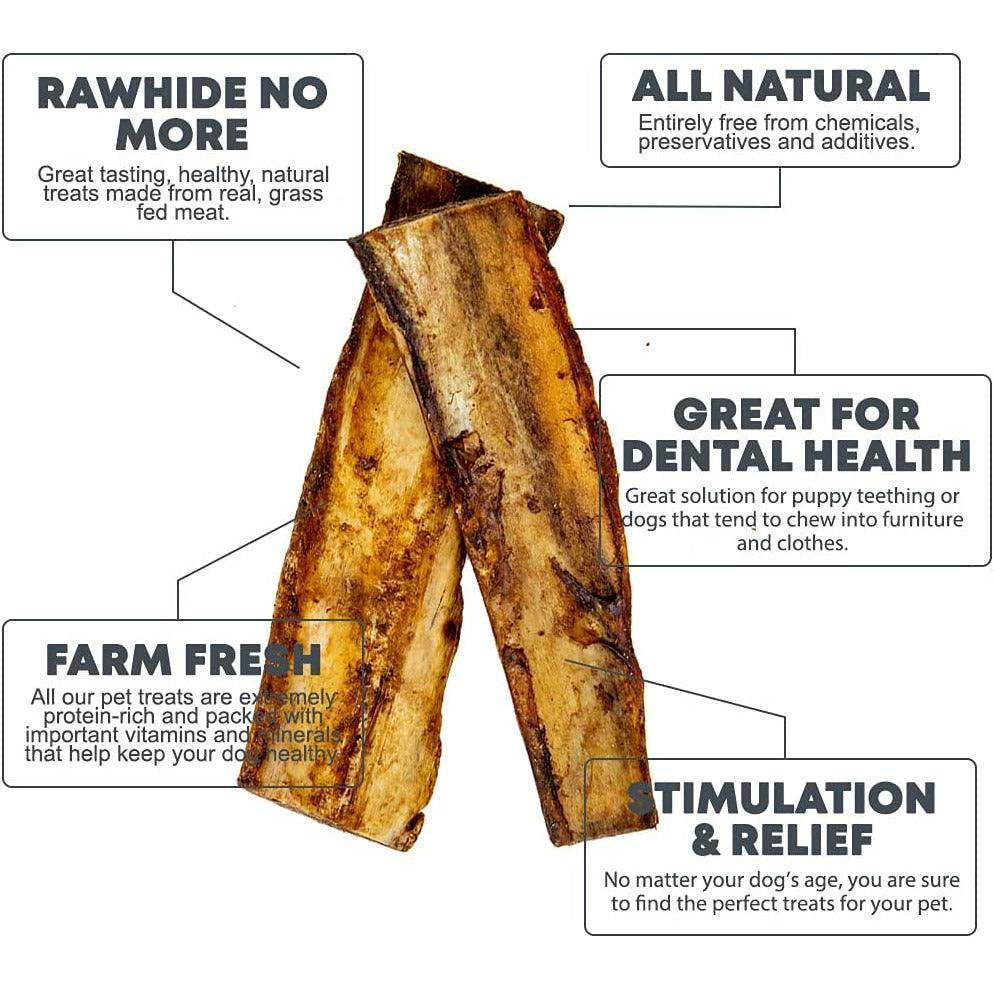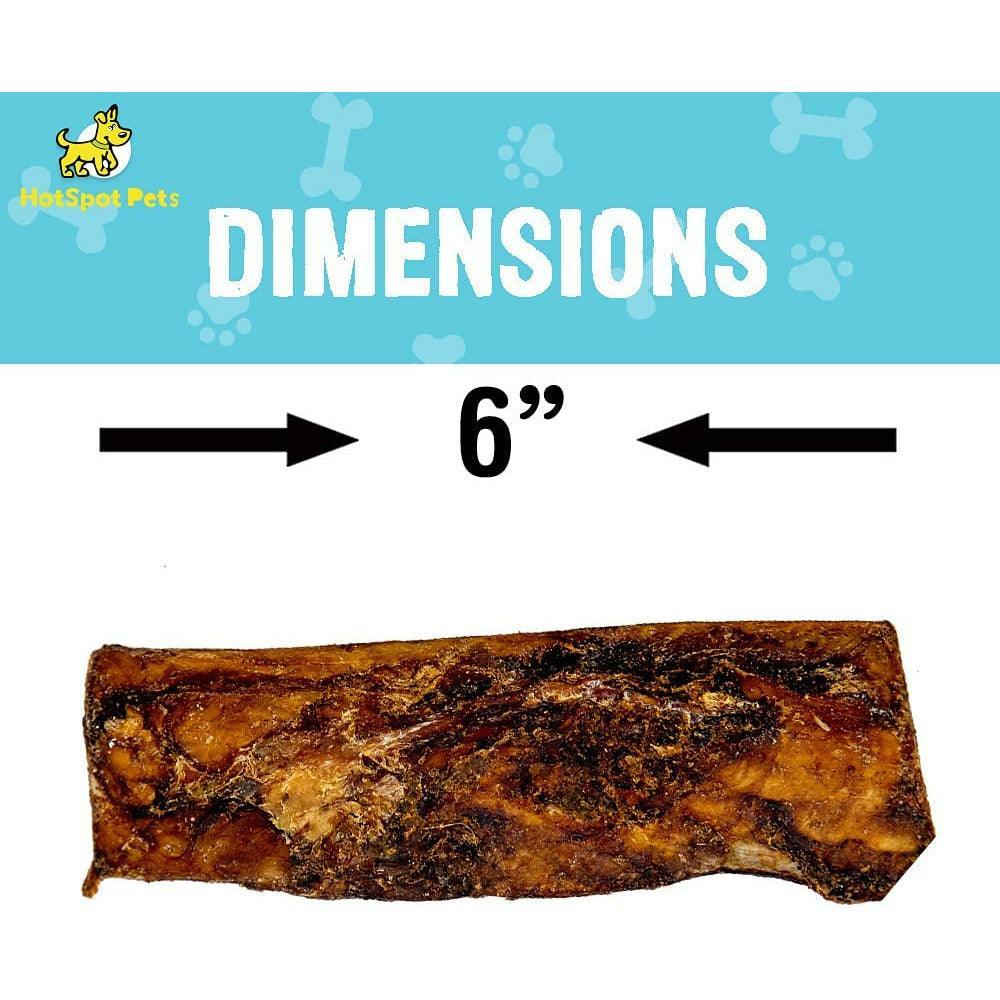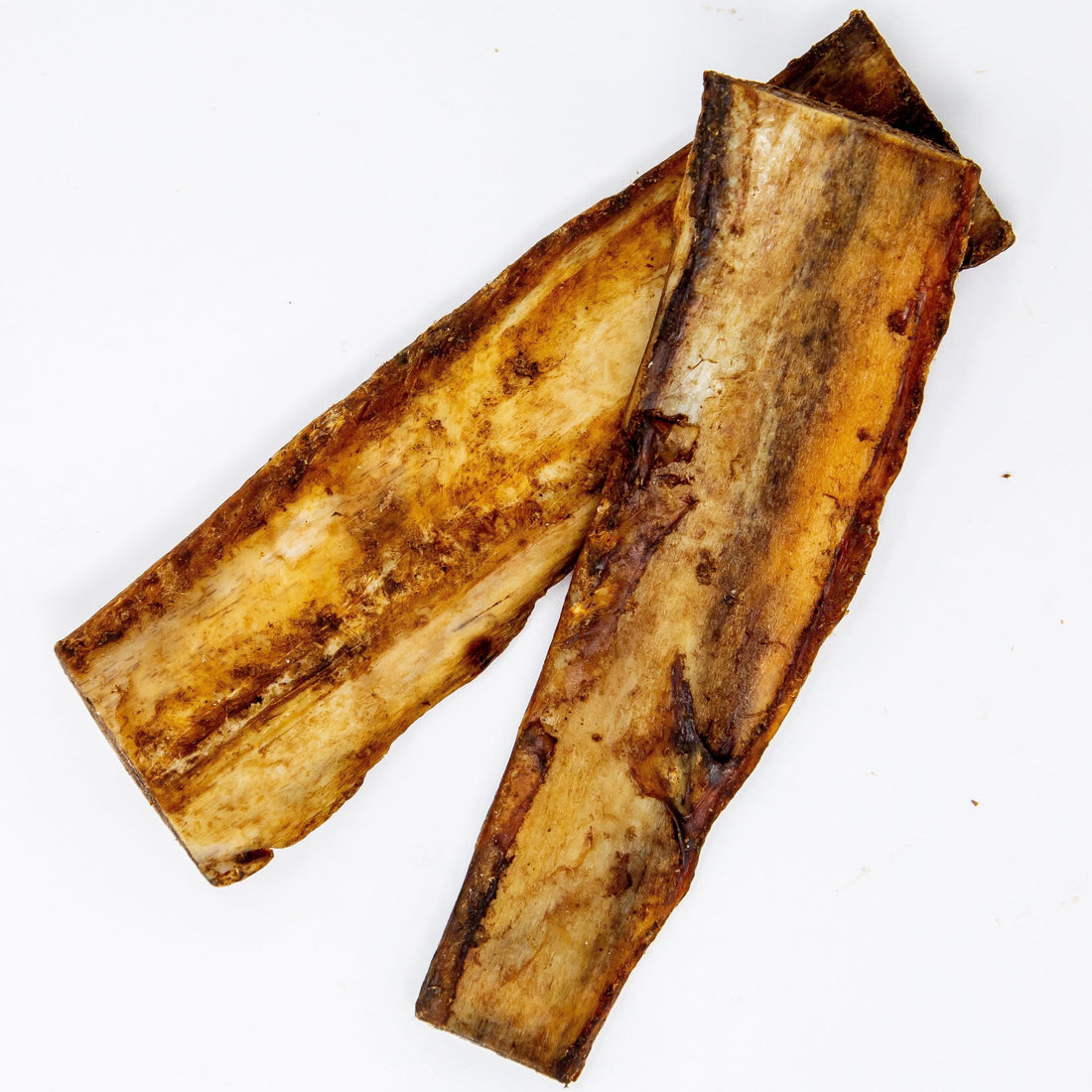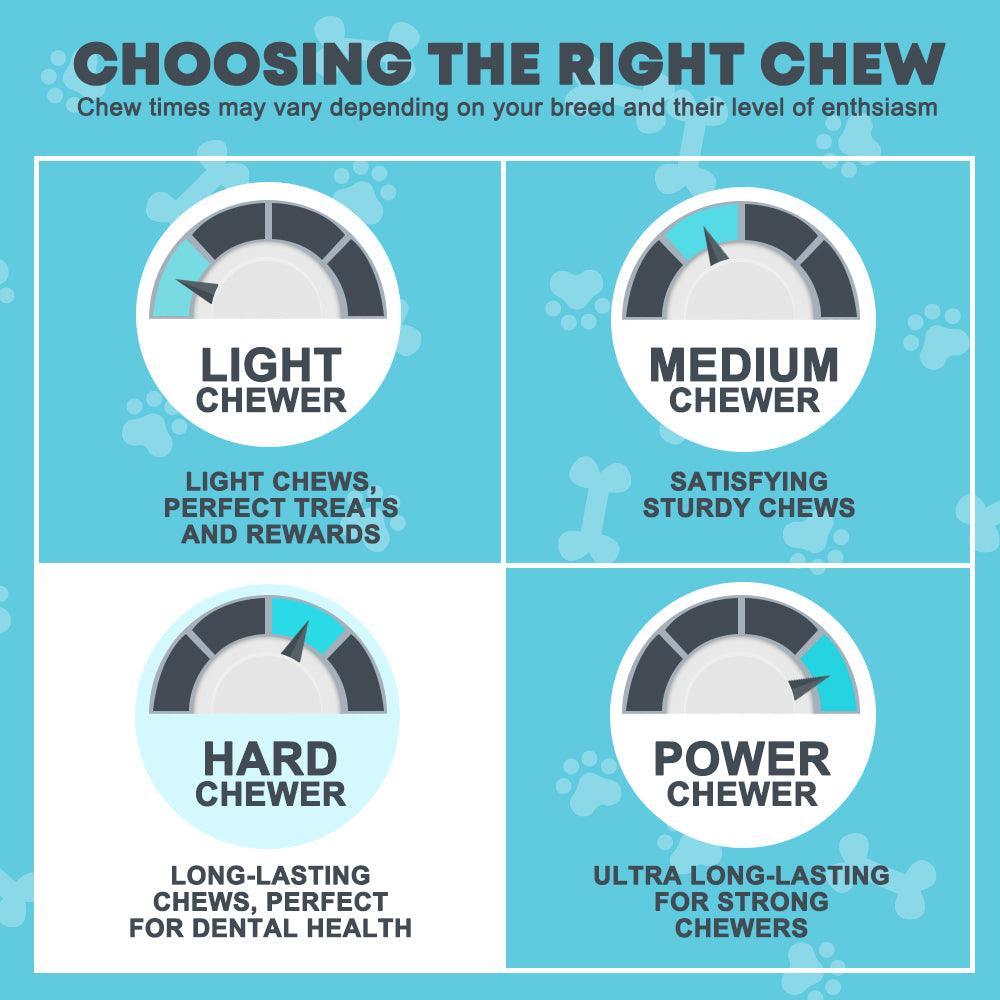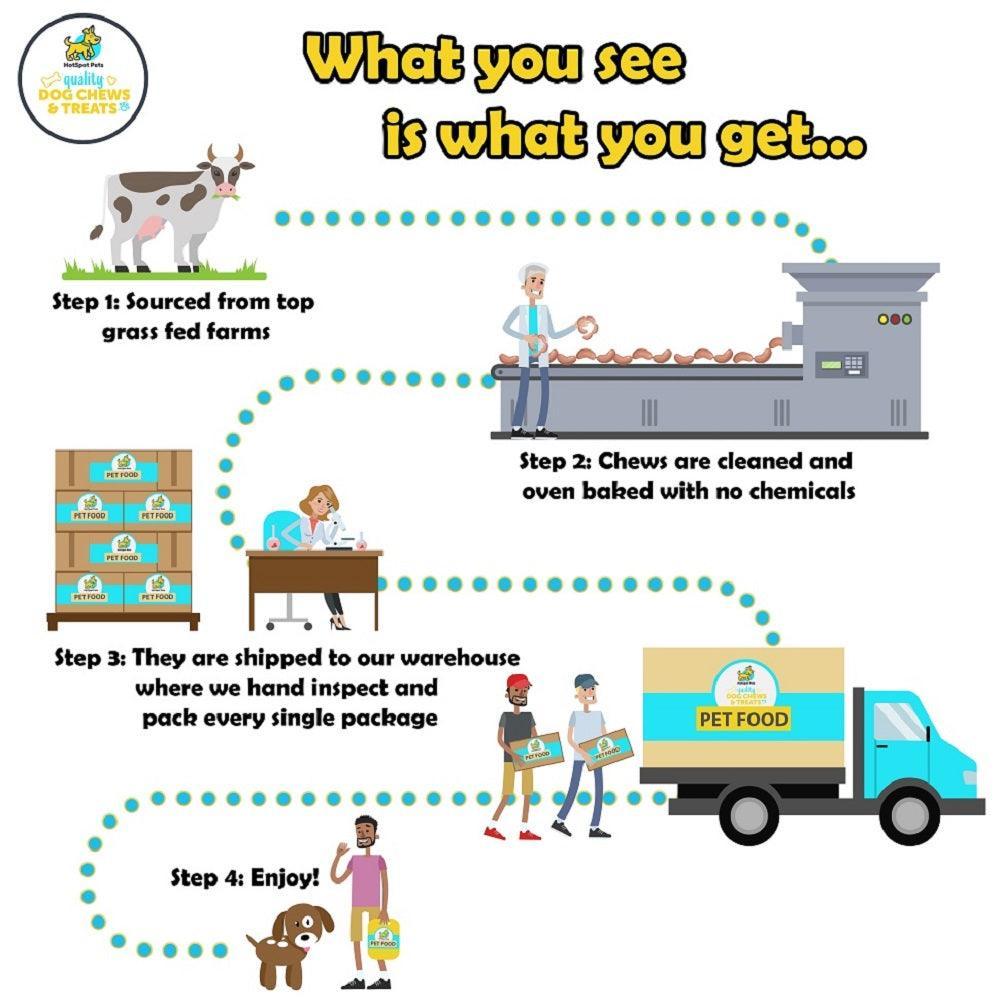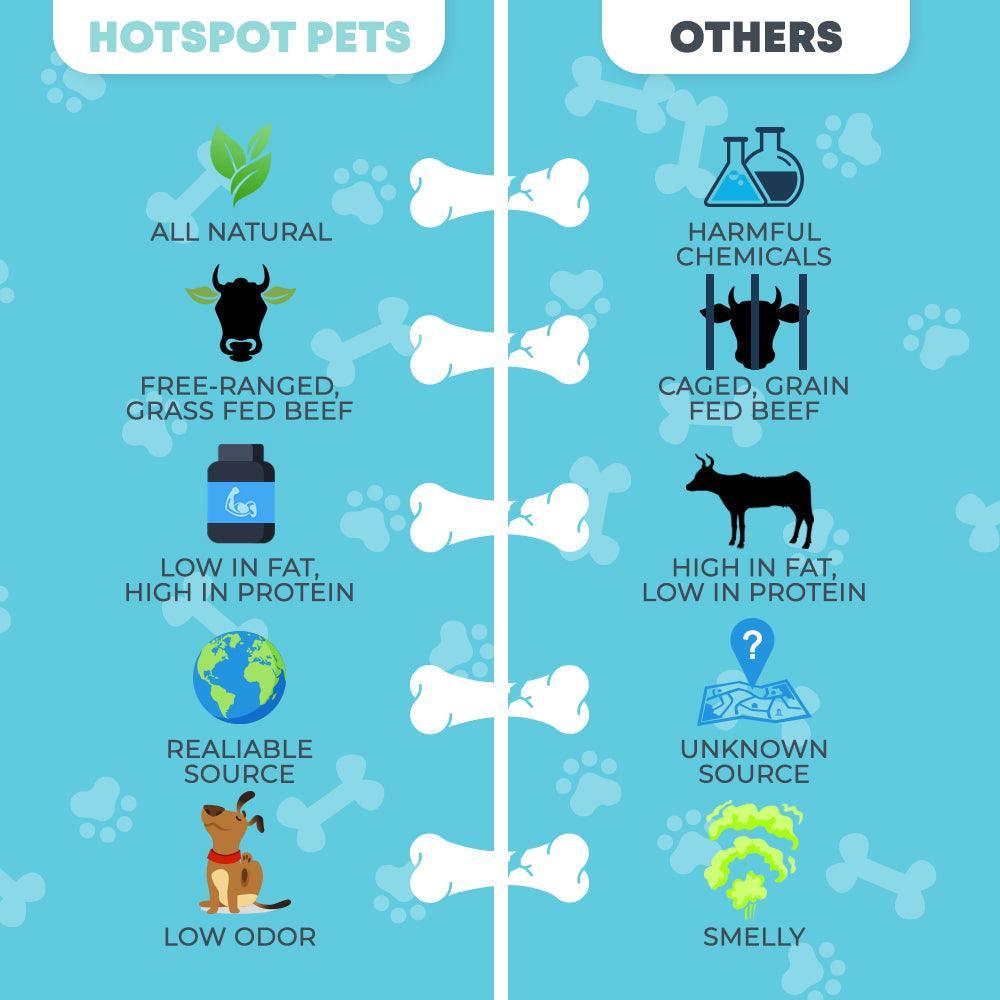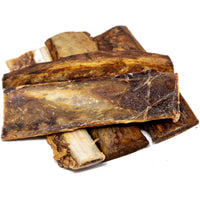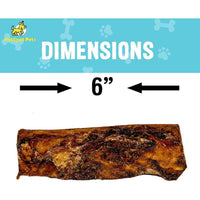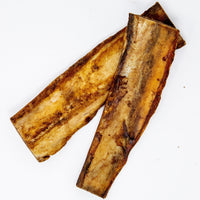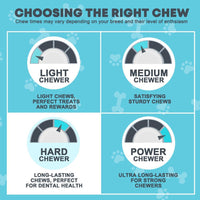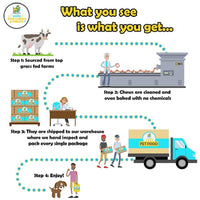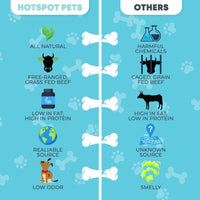 6" Beef Rib Bones for Dogs
Our mouthwatering beef rib bones are single ingredient dog chews that are made of premium free-range, grass-fed beef. They are grain and gluten free treats, making them fully digestible and easy on the stomach. The irresistible flavor is sure to please your pup, as well as providing essential nutrients for their diet.
see for yourself how good our chews really are!
SAFETY FIRST
Supervise & Hydrate
All of the premium chews available at HotSpotPets.com are meant to be fed as treats, not as meal replacements.
Always supervise your pet while they are enjoying any of our chews and treats. Also be sure to also provide plenty of fresh water.
Daily Dental Benefits
CHEW EVERYDAY TO KEEP BAD BREATH & PLAQUE AWAY
Did you know that adding chews into your dog's daily routine will significantly reduce plaque and calculus accumulation and oral odor? It's a real win-win for every pup!