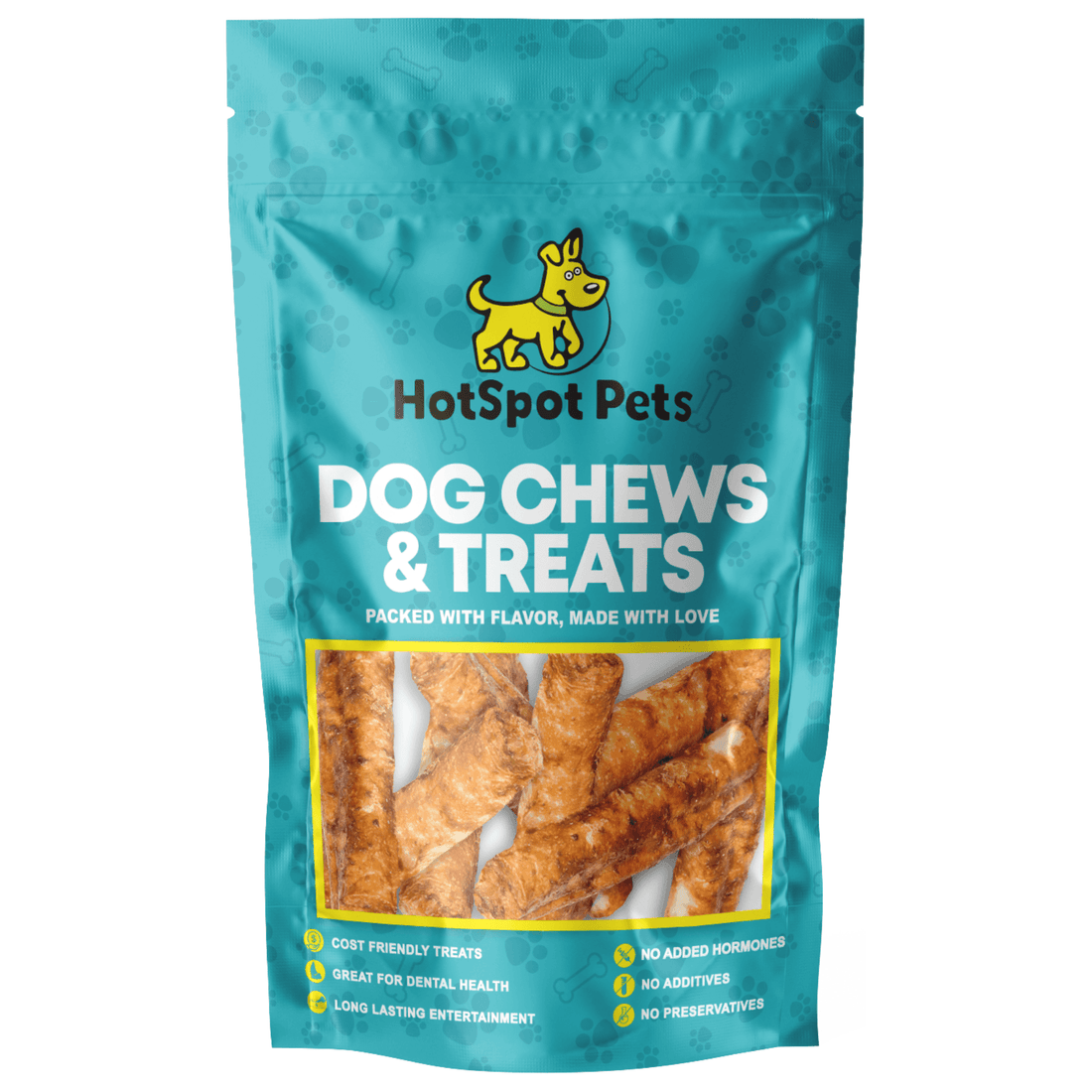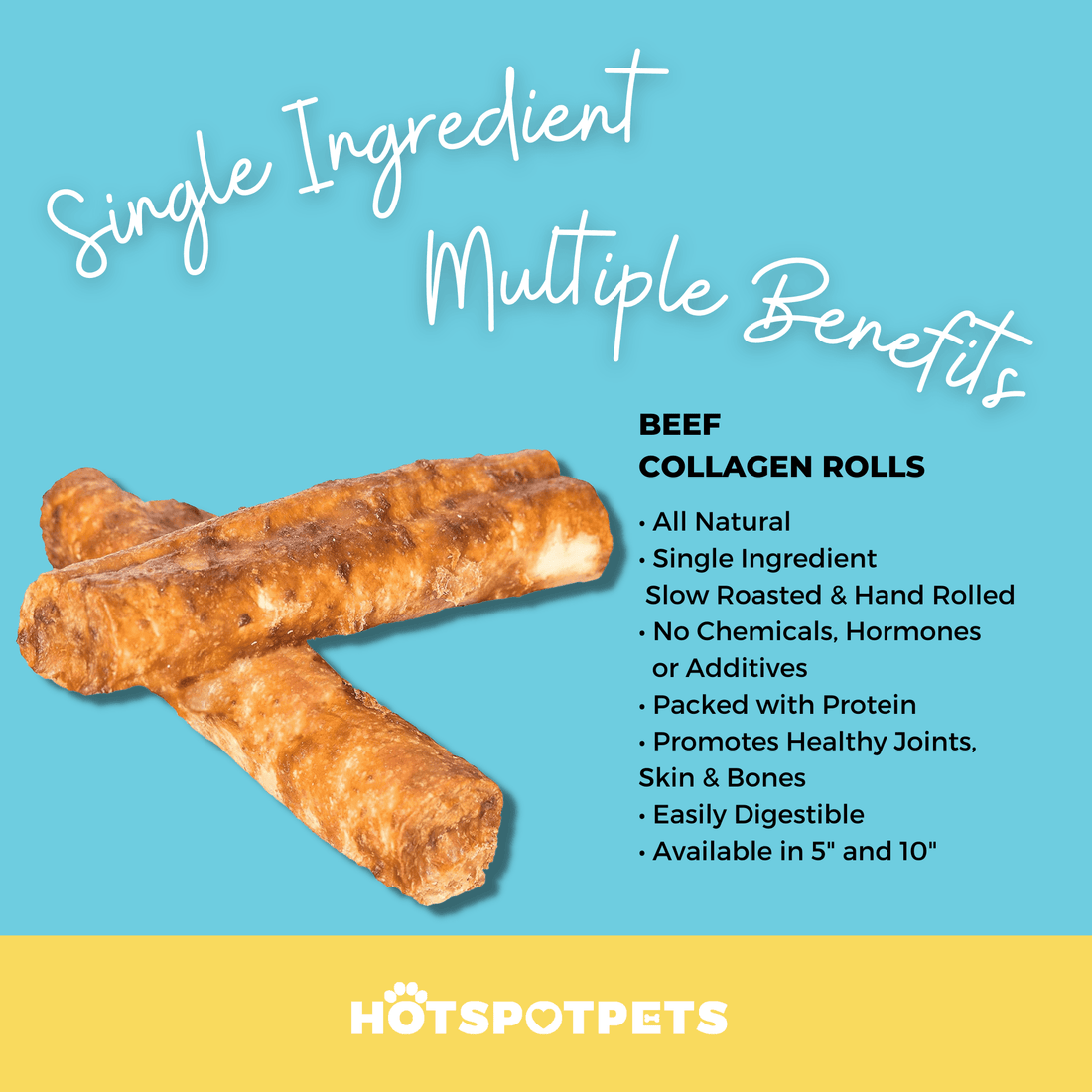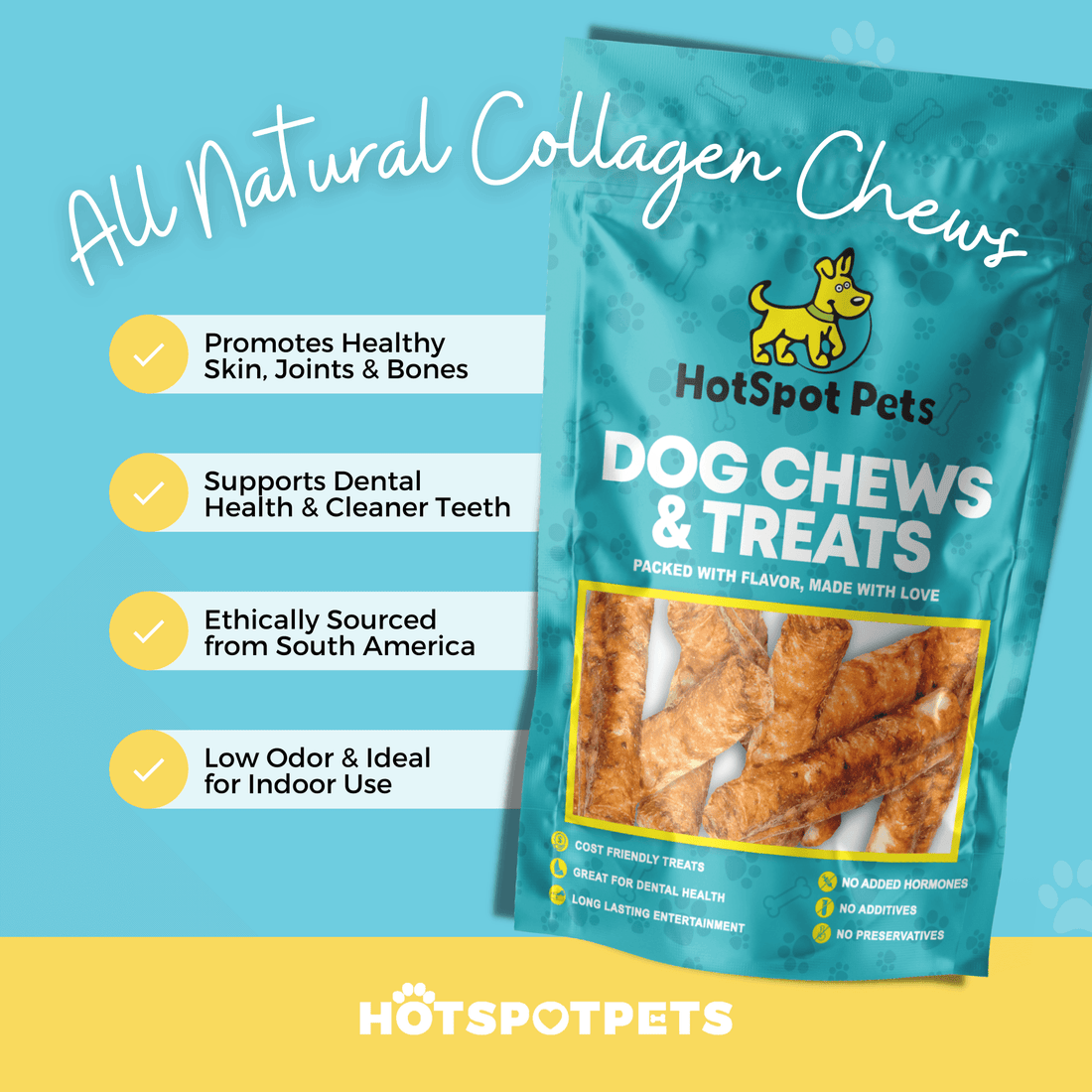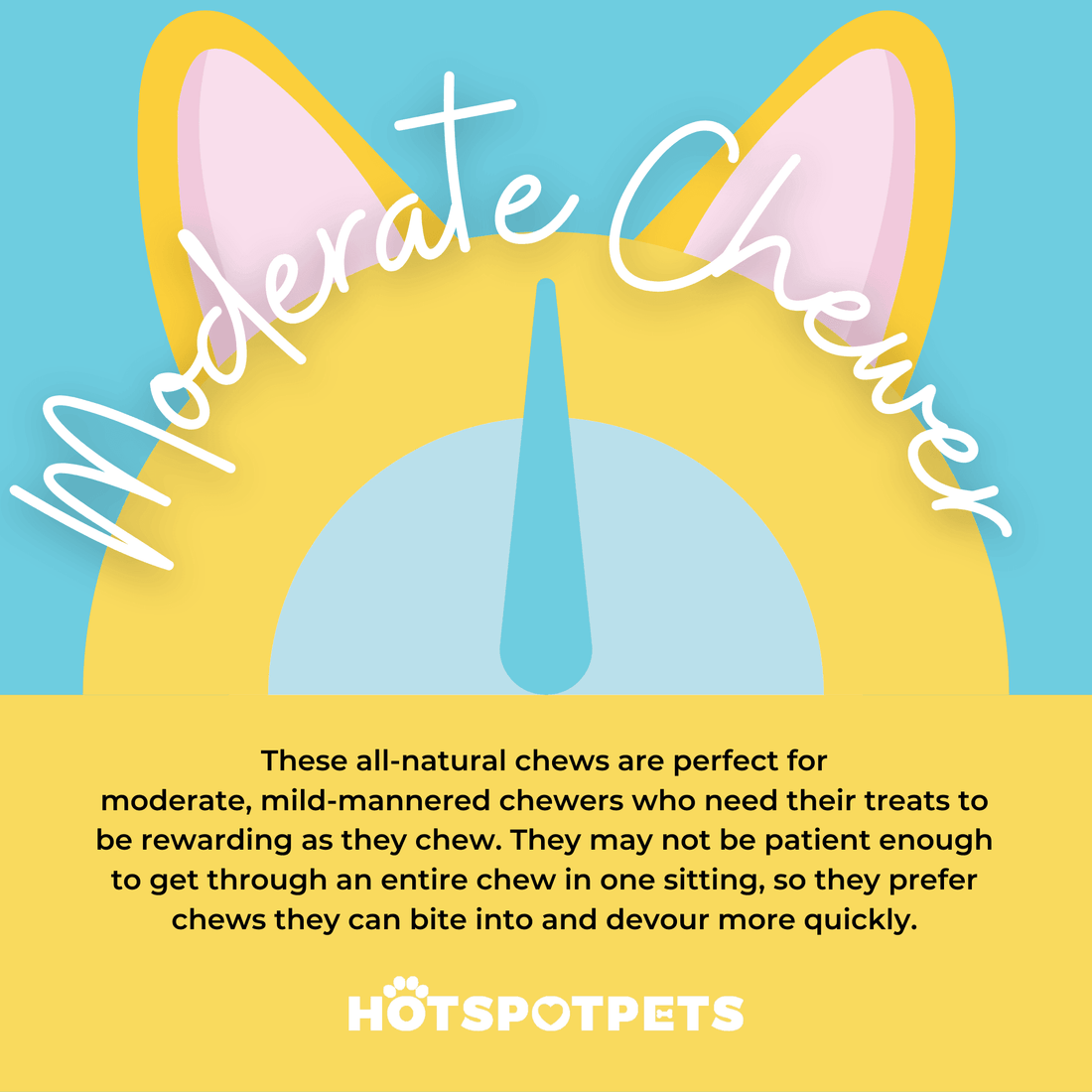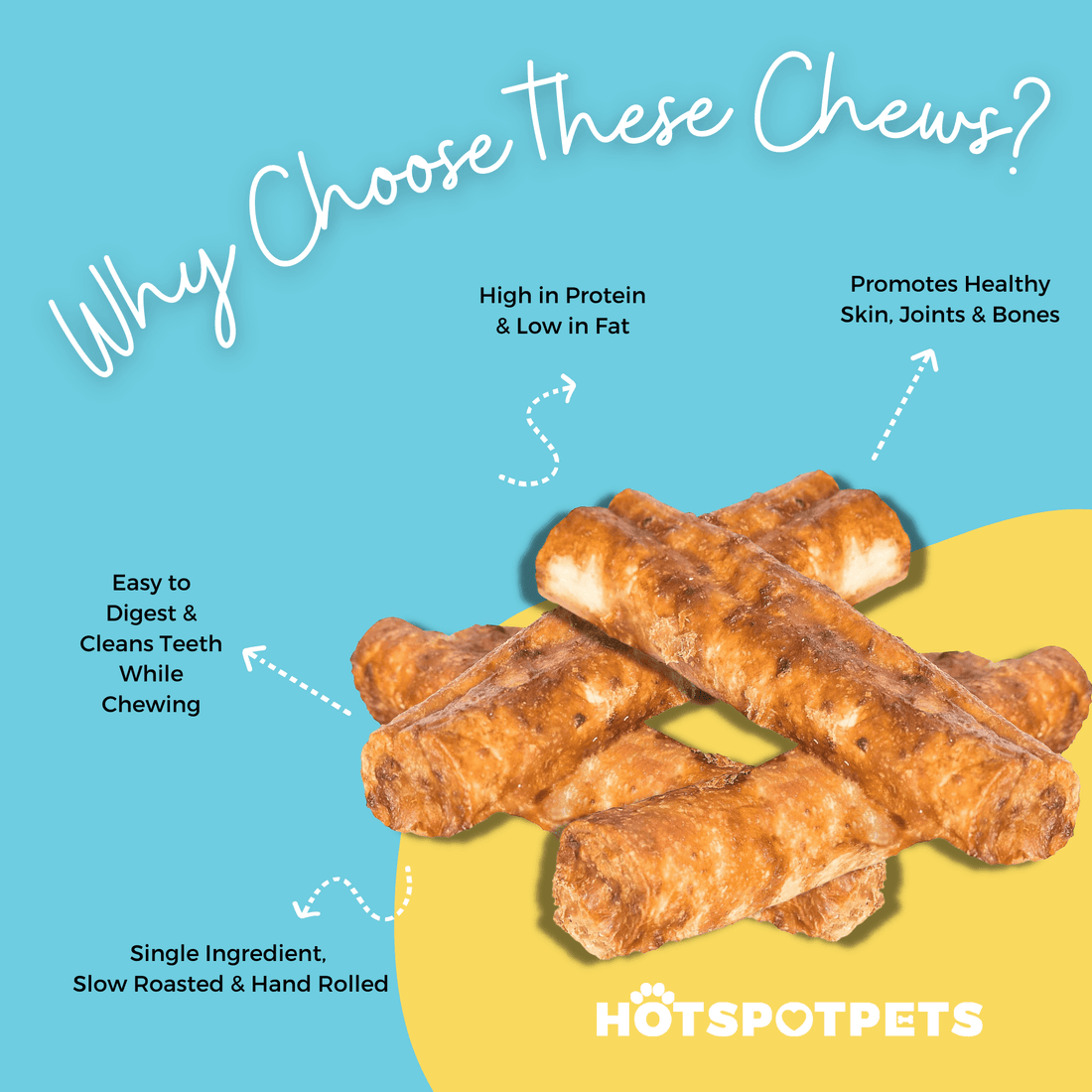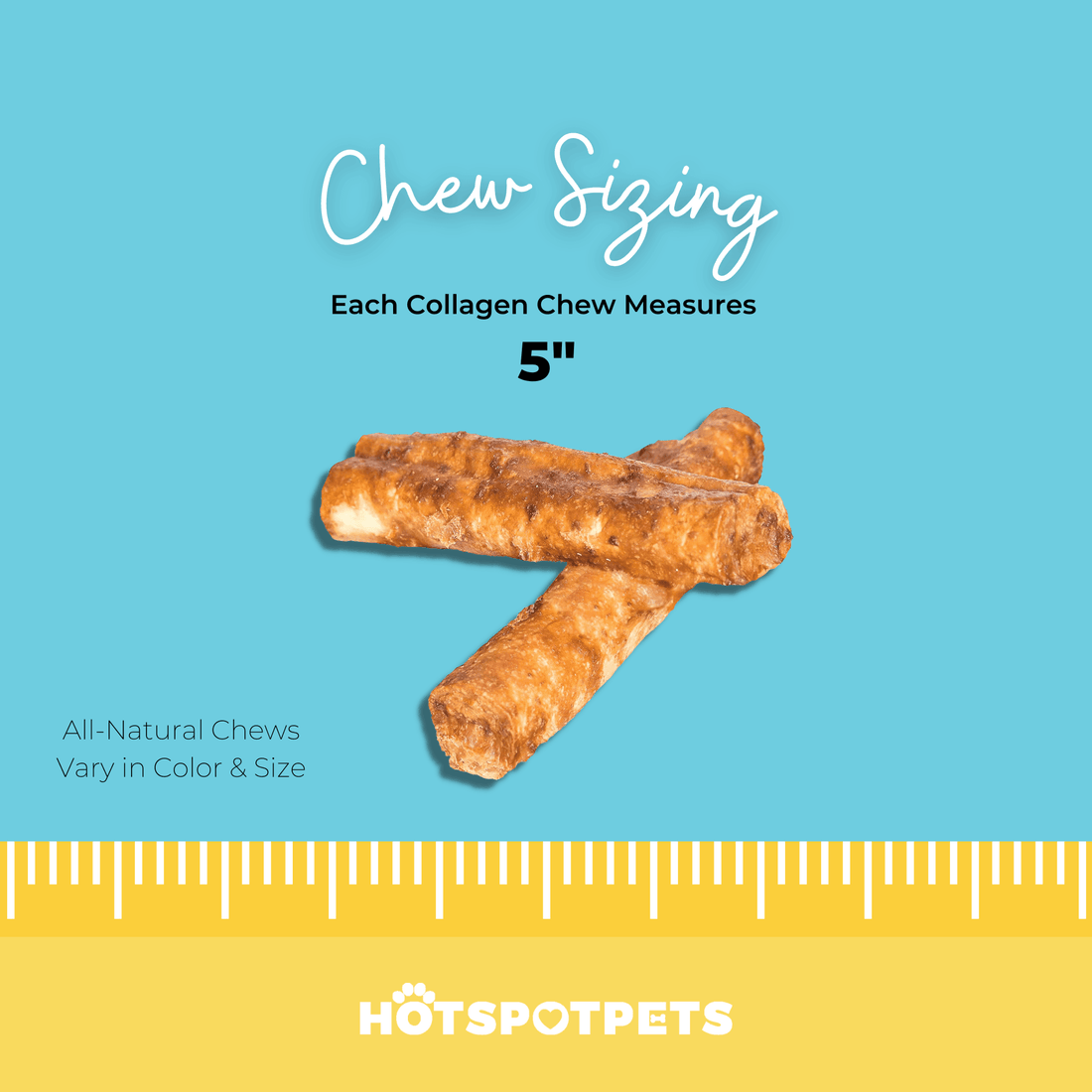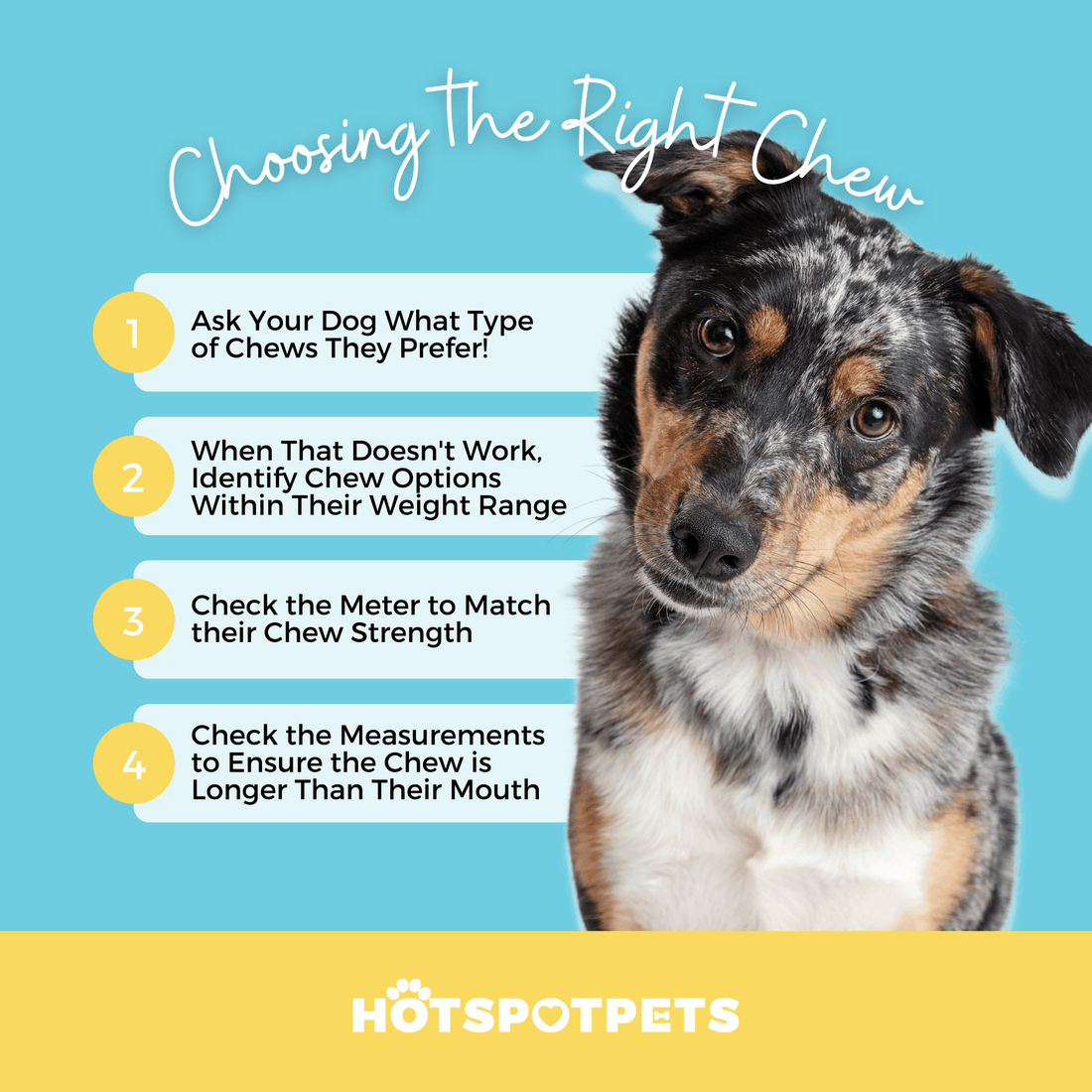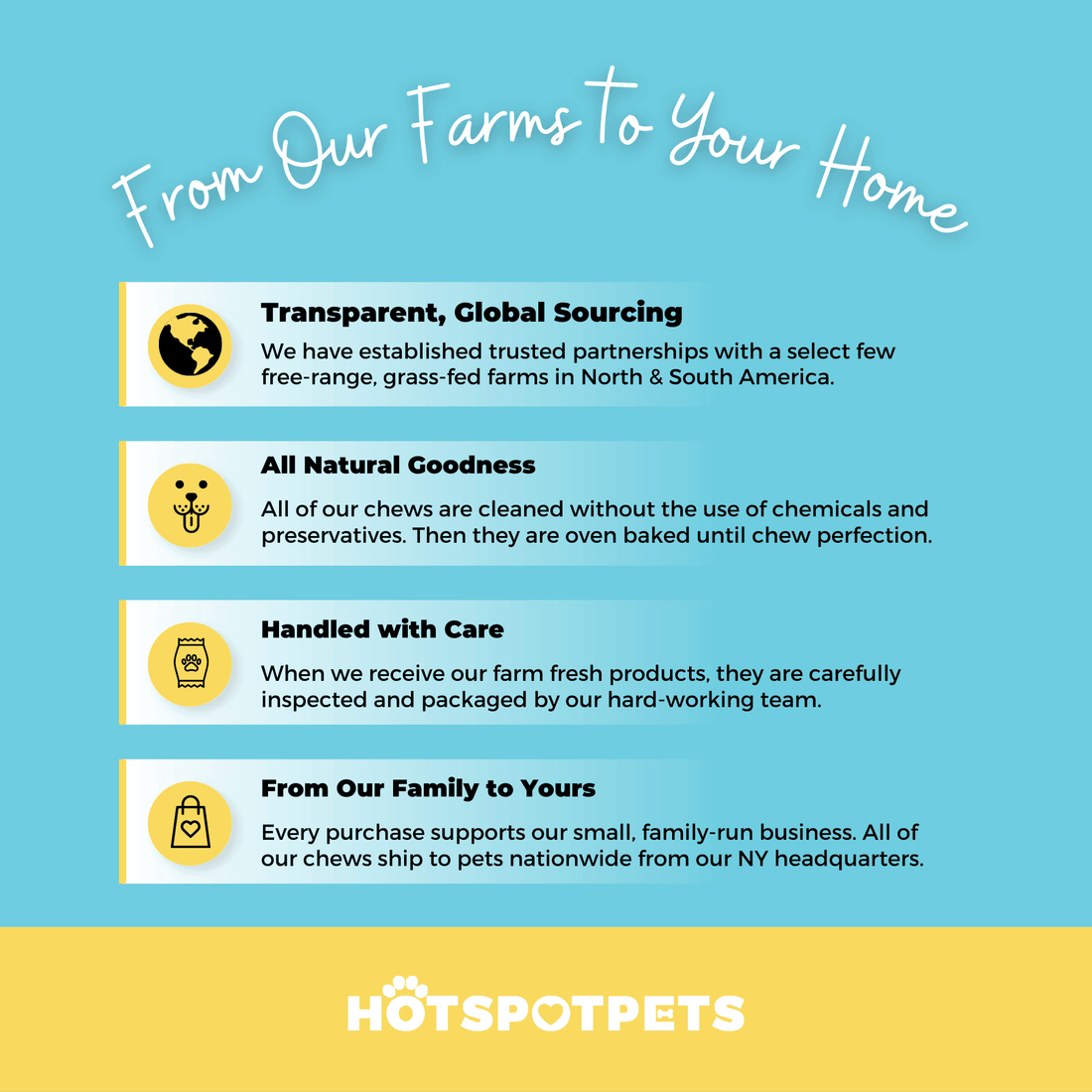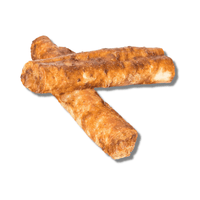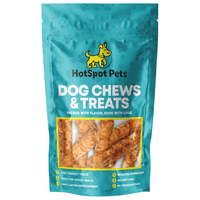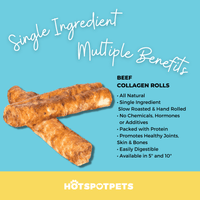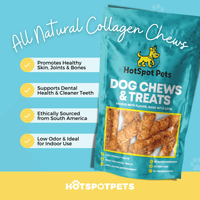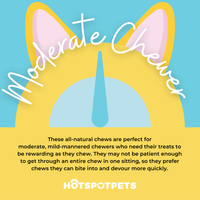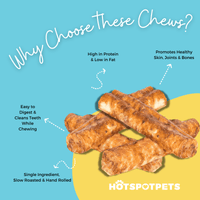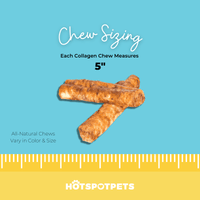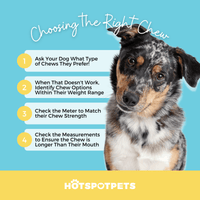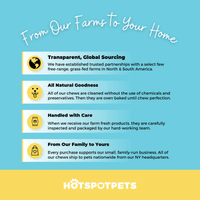 5" Beef Collagen Rolls for Small & Medium Dogs
All Natural, Single Ingredient Chew for Dogs

Long-Lasting & Protein Packed Entertainment

Low Odor & Ideal for Small/Medium Dogs
Preferred by Medium Chewers
Improves Your Dog's Dental Health
Our beef collagen rolls are free from artificial ingredients, preservatives, hormones and chemicals. These all-natural, long-lasting chews are ideal for Medium Chewers that are between 10 to 50 lbs or more. Each collagen roll is 5" in total length.
These best-selling beef collagen chews are a real win-win for your best friend! They'll enjoy hours of chewing on these all-natural, slow roasted collagen rolls without even knowing that they're getting a vigorous dental cleaning. These long-lasting chews help to remove harmful plaque and tartar on your dog's teeth, leaving behind a cleaner, fresher mouth and healthier gums. 
Collagen promotes healthy bones, muscles, tendons, ligaments, skin, coat and nails for your dog. These treats are also rich in protein and low in fat, making them an irresistibly healthy chew for your dog. Every collagen roll is hand-selected to ensure premium quality. These single ingredient treats have no artificial colors, flavors or preservative, so you can feel good about the chews you choose for your best friend!
Crude Protein 75% MIN
Crude Fat 2% MIN
Crude Fiber 2% MAX
Moisture 14% MAX
Calorie Content Calculated
ME = 374 Kcal/kg
Approximately 112 calories per chew.
see for yourself how good our chews really are!
SAFETY FIRST
Supervise & Hydrate
All of the premium chews available at HotSpotPets.com are meant to be fed as treats, not as meal replacements.
Always supervise your pet while they are enjoying any of our chews and treats. Also be sure to also provide plenty of fresh water.
Daily Dental Benefits
CHEW EVERYDAY TO KEEP BAD BREATH & PLAQUE AWAY
Did you know that adding chews into your dog's daily routine will significantly reduce plaque and calculus accumulation and oral odor? It's a real win-win for every pup!