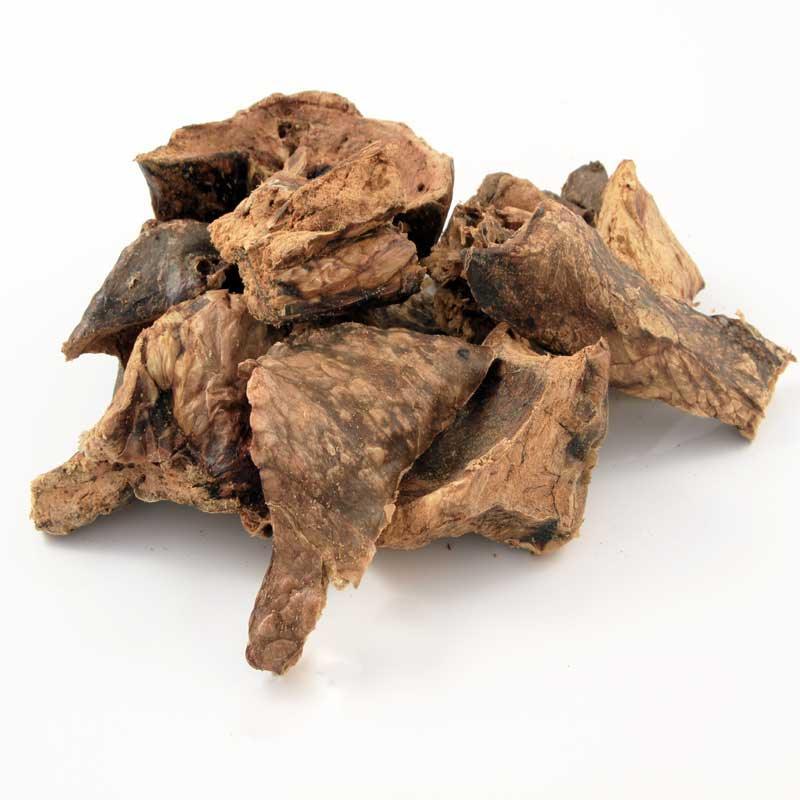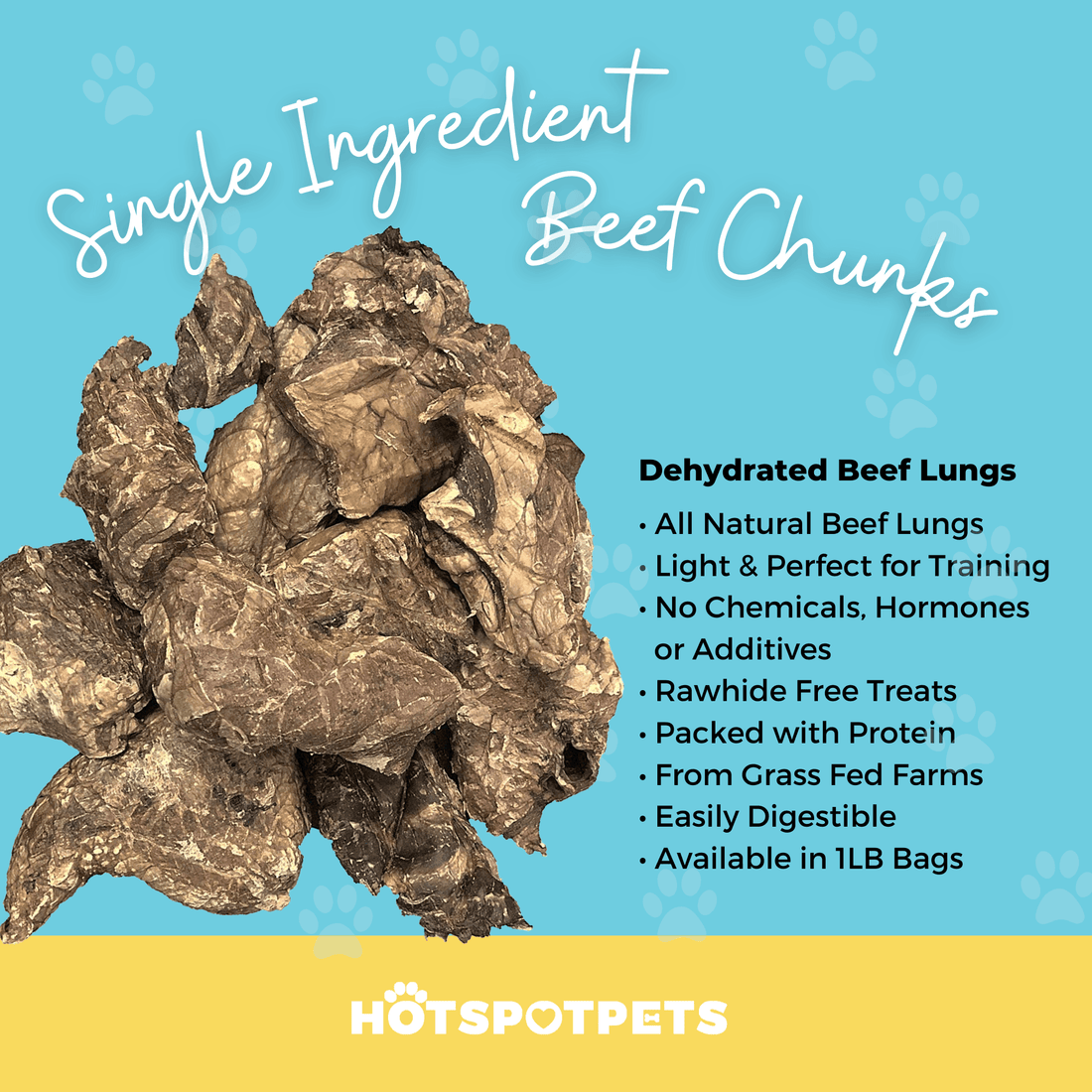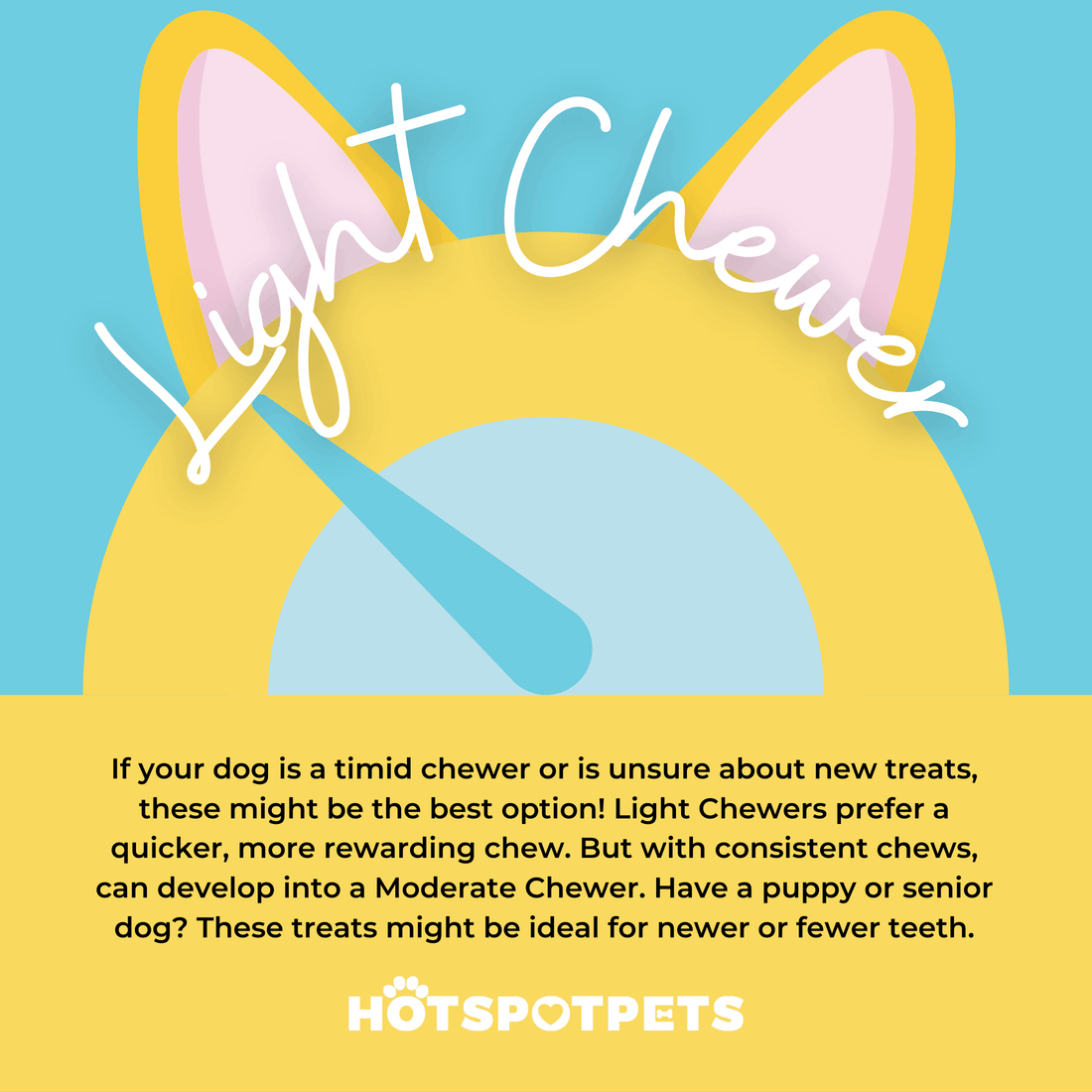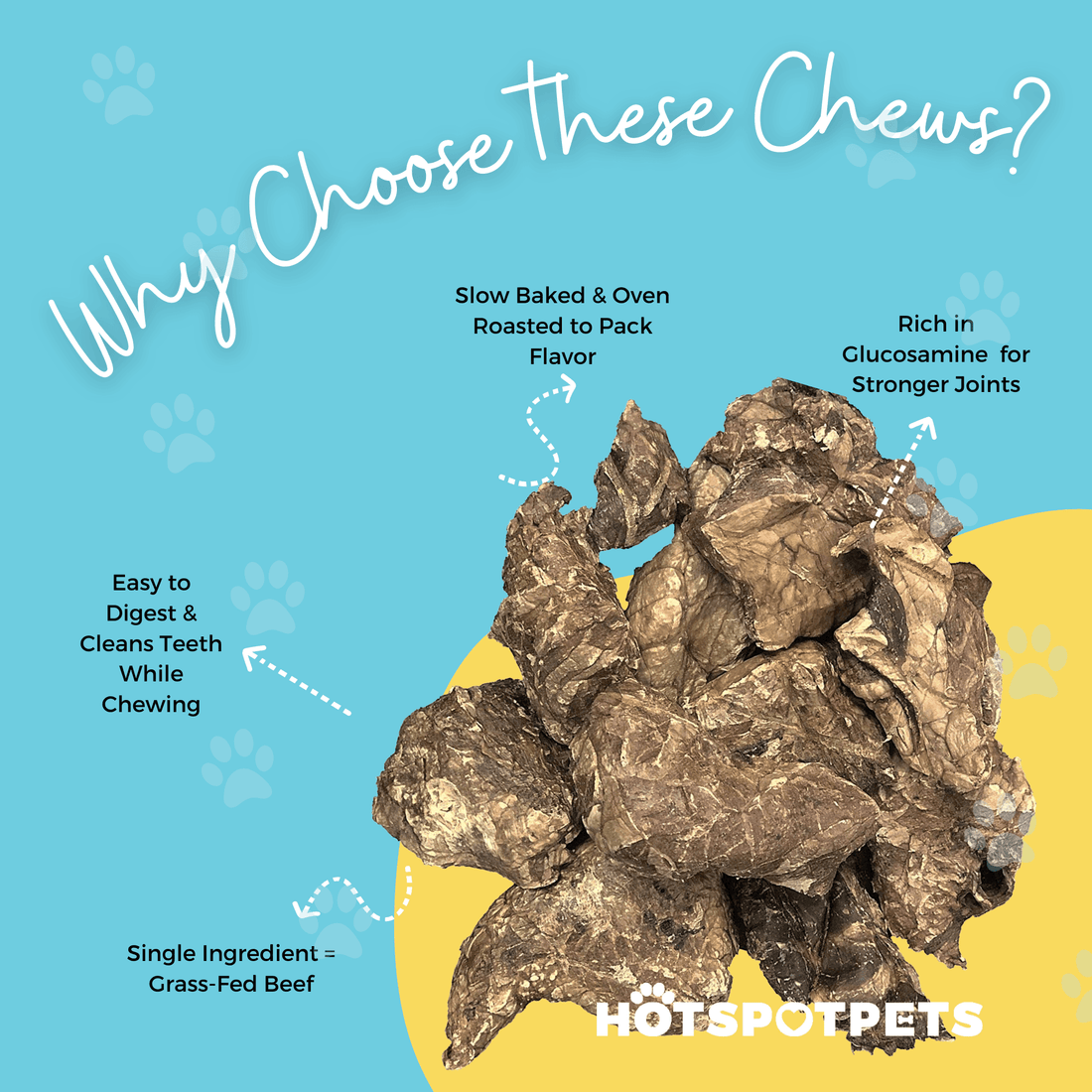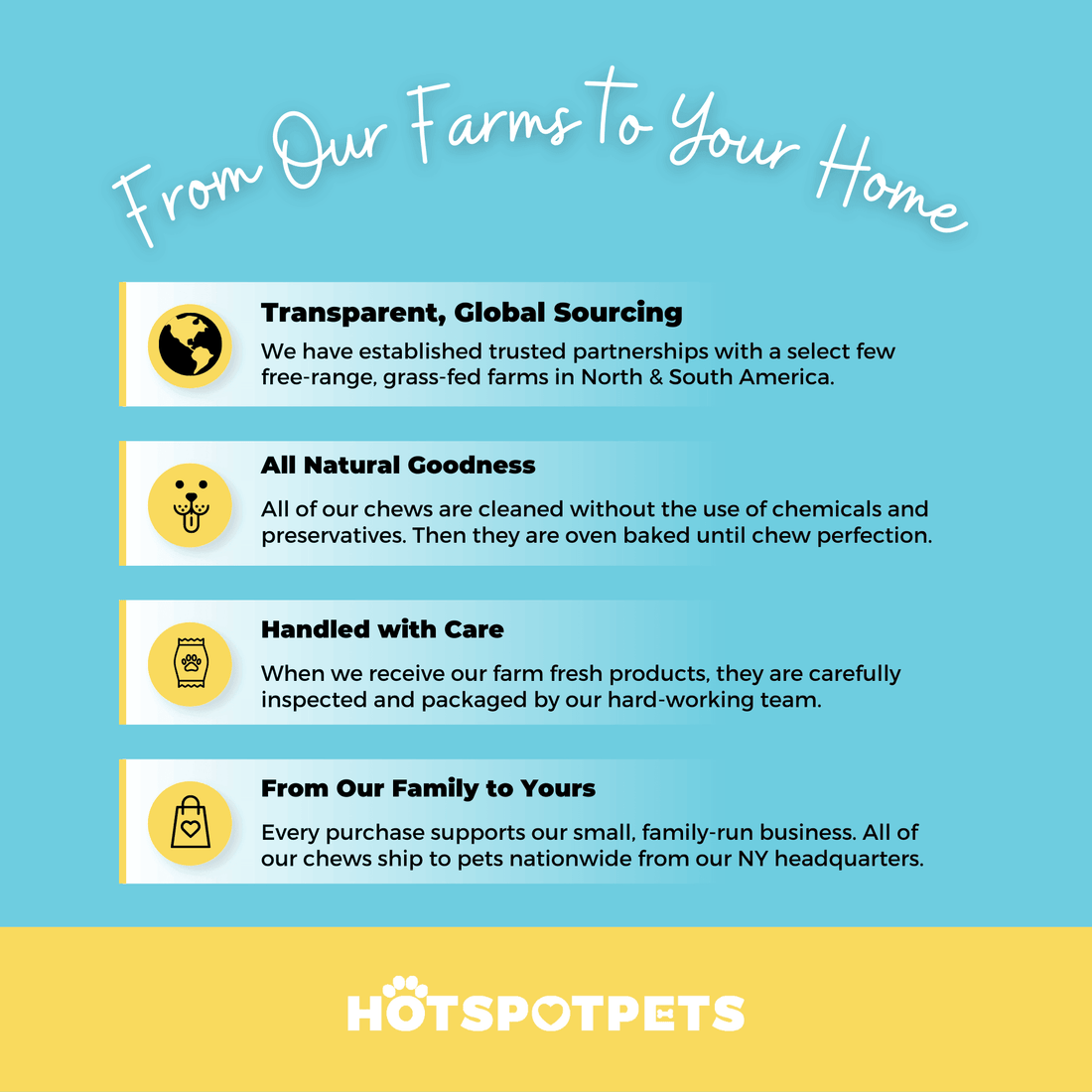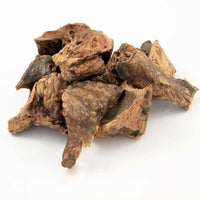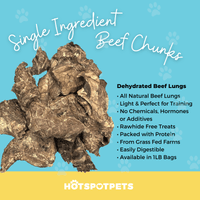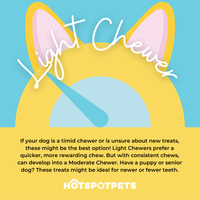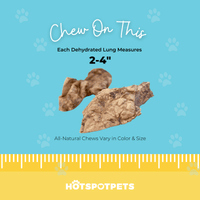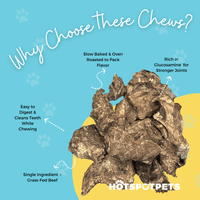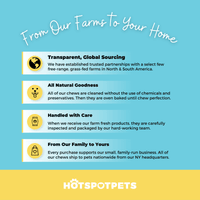 All-Natural Roasted Beef Lung Treats for Dogs
Description
Our Beef Lungs for Dogs are Mouthwatering Treats are packed with Health Benefits. Protein packed beef lungs are good for your dog's body as well as his taste buds. Our chews are packed with only the most nutritious filled ingredients that stimulates healthy eating habits and a good diet.

Our tasty Lungs are single ingredient dog chews that are made of premium free-range, grass-fed beef. They are grain and gluten free treats, making them fully digestible and easy on the stomach. They are a healthy and flavorful snack and a smart alternative to chemically processed junk food that is found in other processed dog treats. Serve smart with HotSpots Delicious All Natural Beef Lungs.
SINGLE INGREDIENT: Nothing but one ingredient, beef lungs from healthy grass-fed cows.

SLOW ROASTED & HEALTHY: Slowly Dried to preserve flavor and texture without using any added chemicals makes these Treats so delicious.

PERFECT FOR ALL BREEDS – What makes these natural cow hooves for pets so special is that all dogs will go craze over them! From German Shepherds and Siberian Huskies to Labrador Retrievers and Boxers, every breed loves our treats!
Nutrition
Sourced from Argentina
GUARANTEED ANALYSIS
Crude Protein Min 58.50%
Crude Fat Min 3.60%
Crude Fiber Max 0.10%
Moisture max 10.60%
Ash max NA
Carbohydrate NA
Calorie Content 3,084 Kcal/Kg

Safety Information
Feed as a treat under supervision, provide plenty of water. 
see for yourself how good our chews really are!
SAFETY FIRST
Supervise & Hydrate
All of the premium chews available at HotSpotPets.com are meant to be fed as treats, not as meal replacements.
Always supervise your pet while they are enjoying any of our chews and treats. Also be sure to also provide plenty of fresh water.
Daily Dental Benefits
CHEW EVERYDAY TO KEEP BAD BREATH & PLAQUE AWAY
Did you know that adding chews into your dog's daily routine will significantly reduce plaque and calculus accumulation and oral odor? It's a real win-win for every pup!