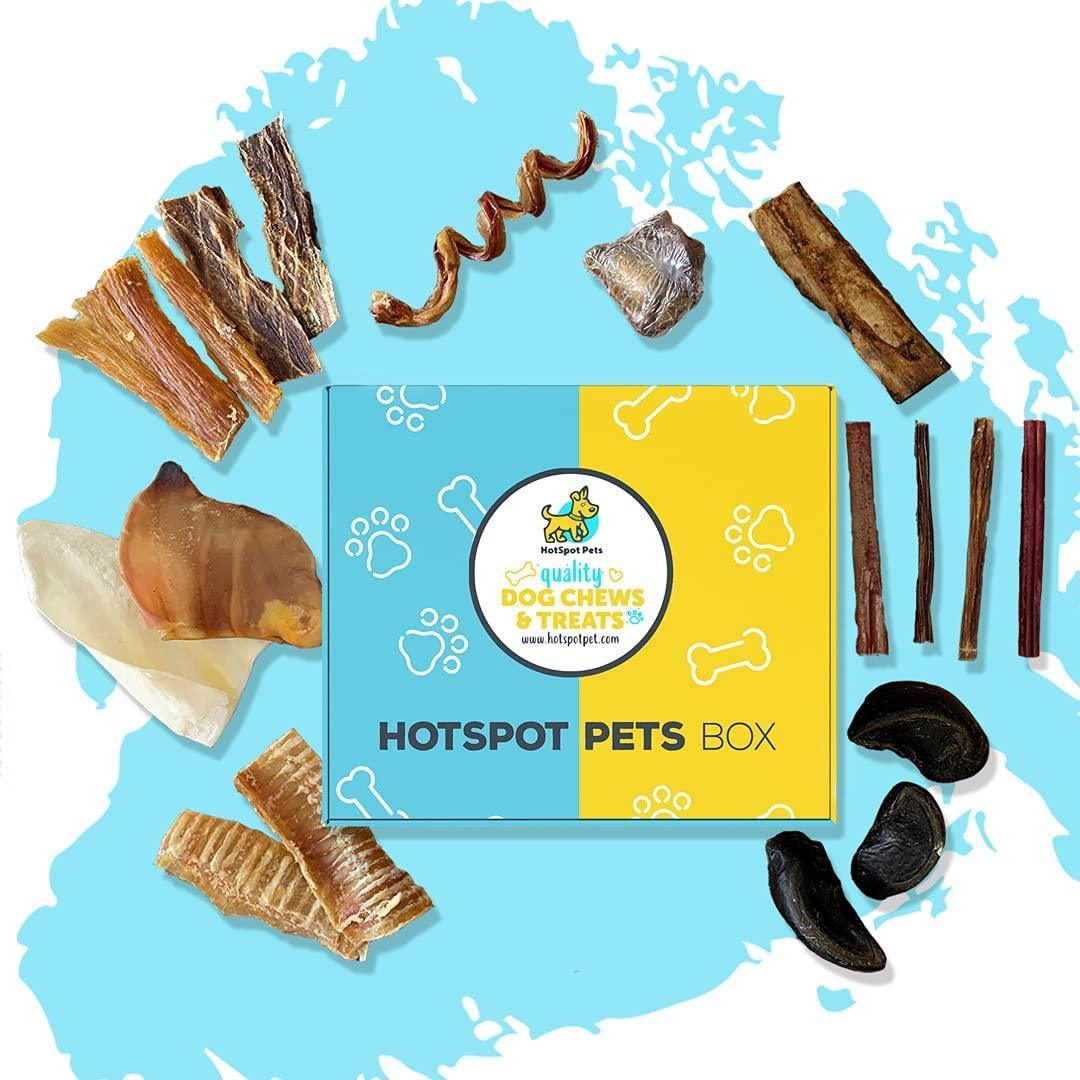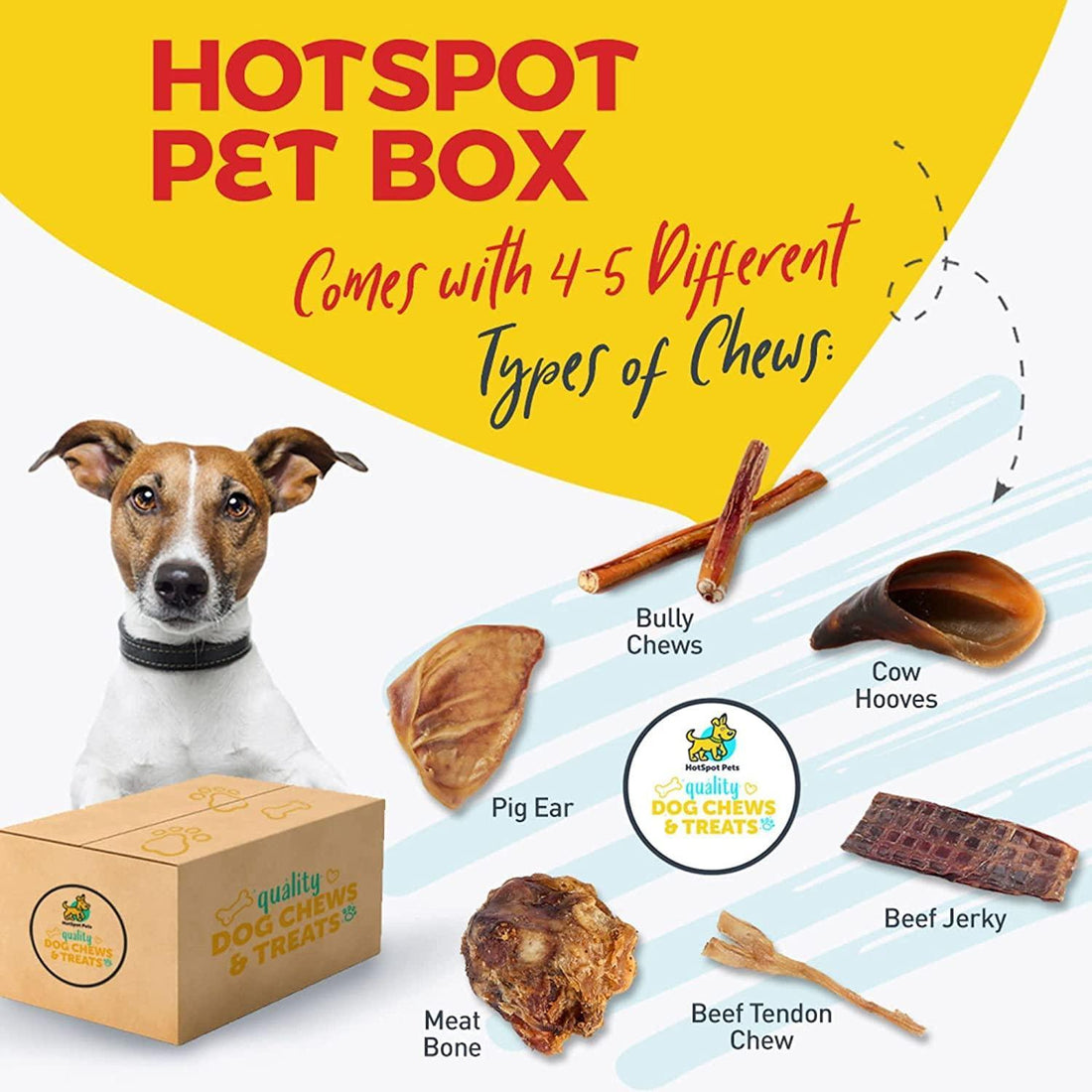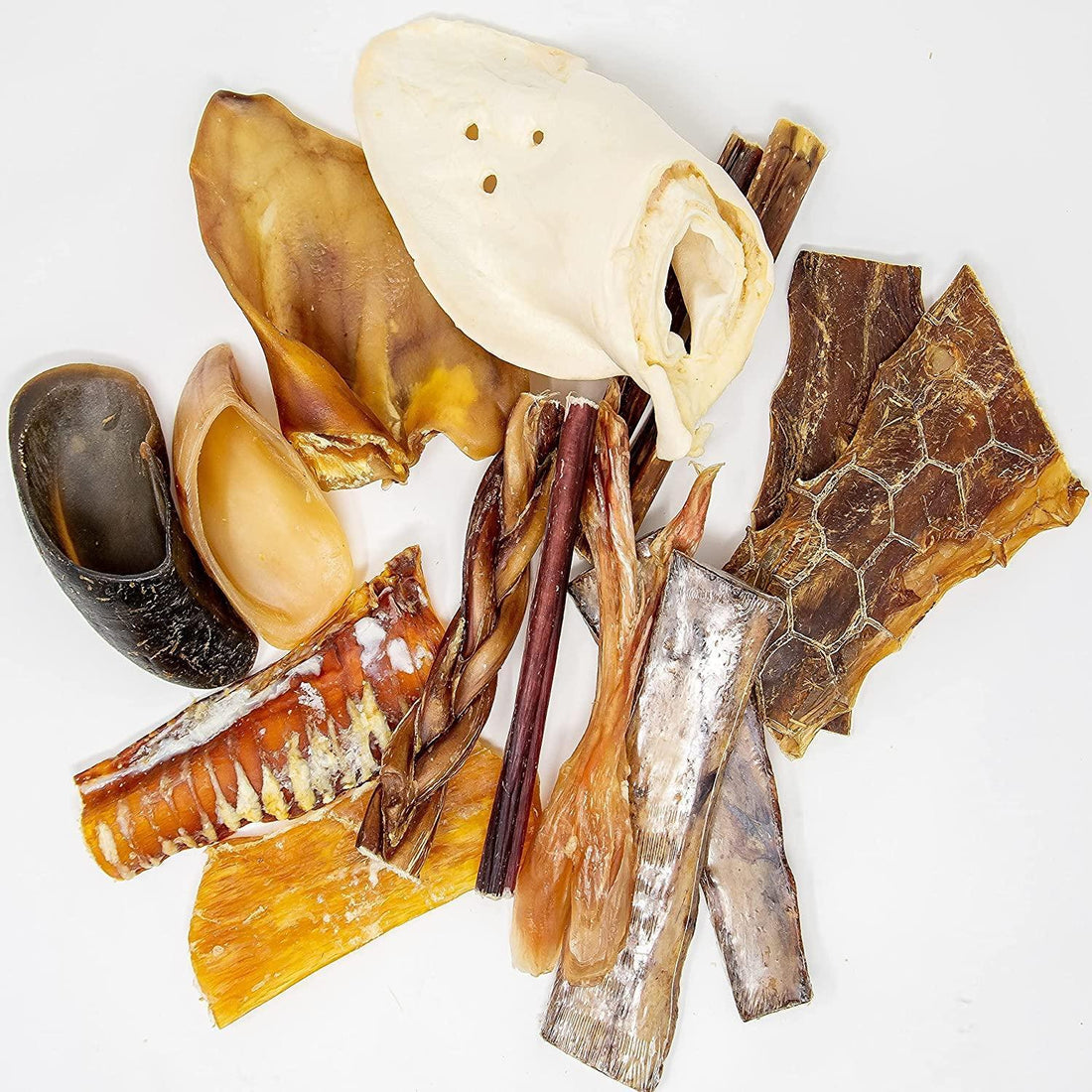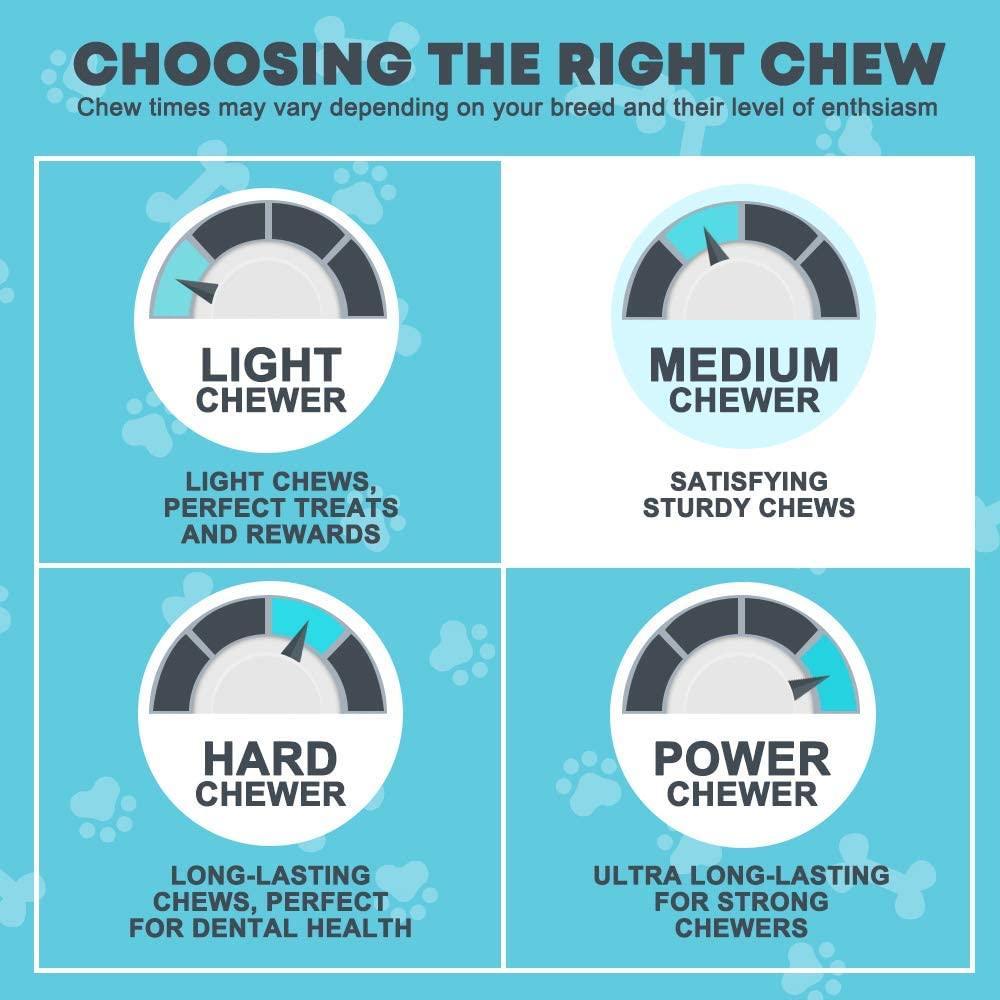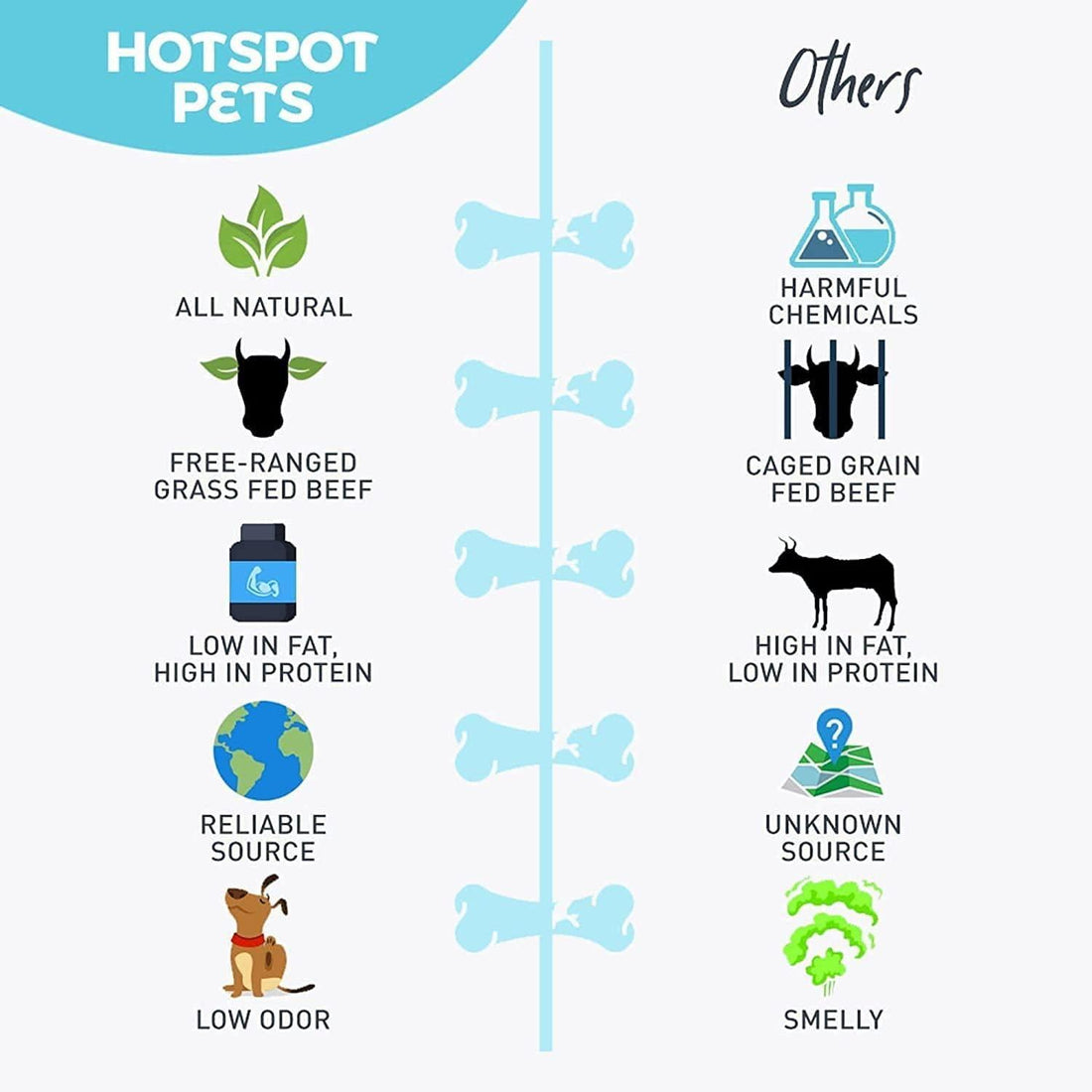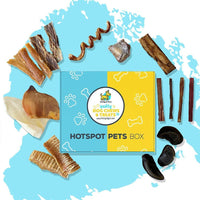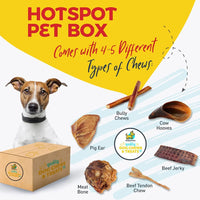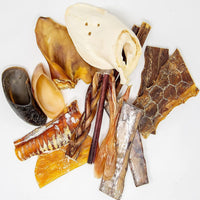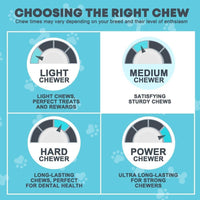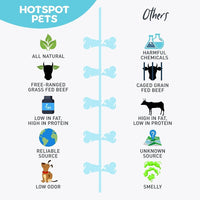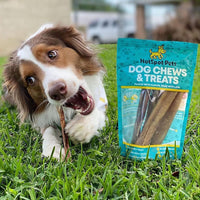 Hotspot Pets Subscription Box for Small & Medium Dogs
What's Inside?
Perfect Box for Small and Medium Size Dogs or Lighter Chewers - all chews are made with a single ingredient no artificial ingredients or chemicals.

15-18 All Natural Chews in a Box - Every box will contain 4-5 different types on chews including bully sticks, cow hooves, ear chews, beef tendon, jerky and meat bones.
Frequently Asked Questions:
Q: Who is this box for?  A: Dog's who love a variety of chews! This box of natural, healthy chews will keep them happy and entertained for a month long.

Q: How many chews come in each box? A: You'll receive between 15 and 18 total chews in your box. Of those chews, you can expect 4-5 different TYPES of Chews from bully sticks, jerky, tendons, ears, hooves and meat bones.

Q: Which size box is right for your dog? A: Our box comes in two sizes: light & medium chewers, which is recommended for small & medium dogs and our aggressive chewers option which is recommended for larger dogs or dogs can handle bigger/thicker chew options.

Q: When will I get my box? A: Once ordered, you will receive your box immediately. Then you will receive the subscription box the following month on the same date as when you ordered.

Q: Where are the chews sourced? A: All our ingredients are US-sourced or from trusted South American farms and 100% hormone, antibiotic and preservative free.
see for yourself how good our chews really are!
SAFETY FIRST
Supervise & Hydrate
All of the premium chews available at HotSpotPets.com are meant to be fed as treats, not as meal replacements.
Always supervise your pet while they are enjoying any of our chews and treats. Also be sure to also provide plenty of fresh water.
Daily Dental Benefits
CHEW EVERYDAY TO KEEP BAD BREATH & PLAQUE AWAY
Did you know that adding chews into your dog's daily routine will significantly reduce plaque and calculus accumulation and oral odor? It's a real win-win for every pup!